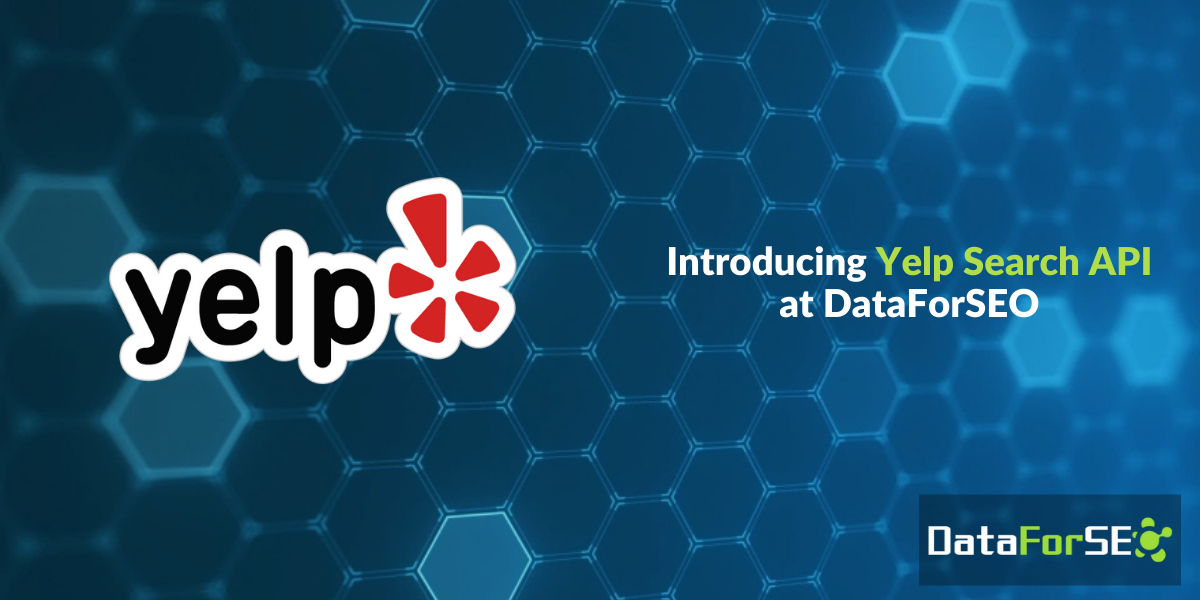 DataForSEO team is introducing a new improvement!
Given that the local market provides amplified opportunities for gathering qualitative insights into millions of business profiles, we decided to enrich Business Data API with new endpoints.
Here comes the Yelp Search and Yelp Reviews – additional ways to get publicly available data on any business entity from the Yelp platform.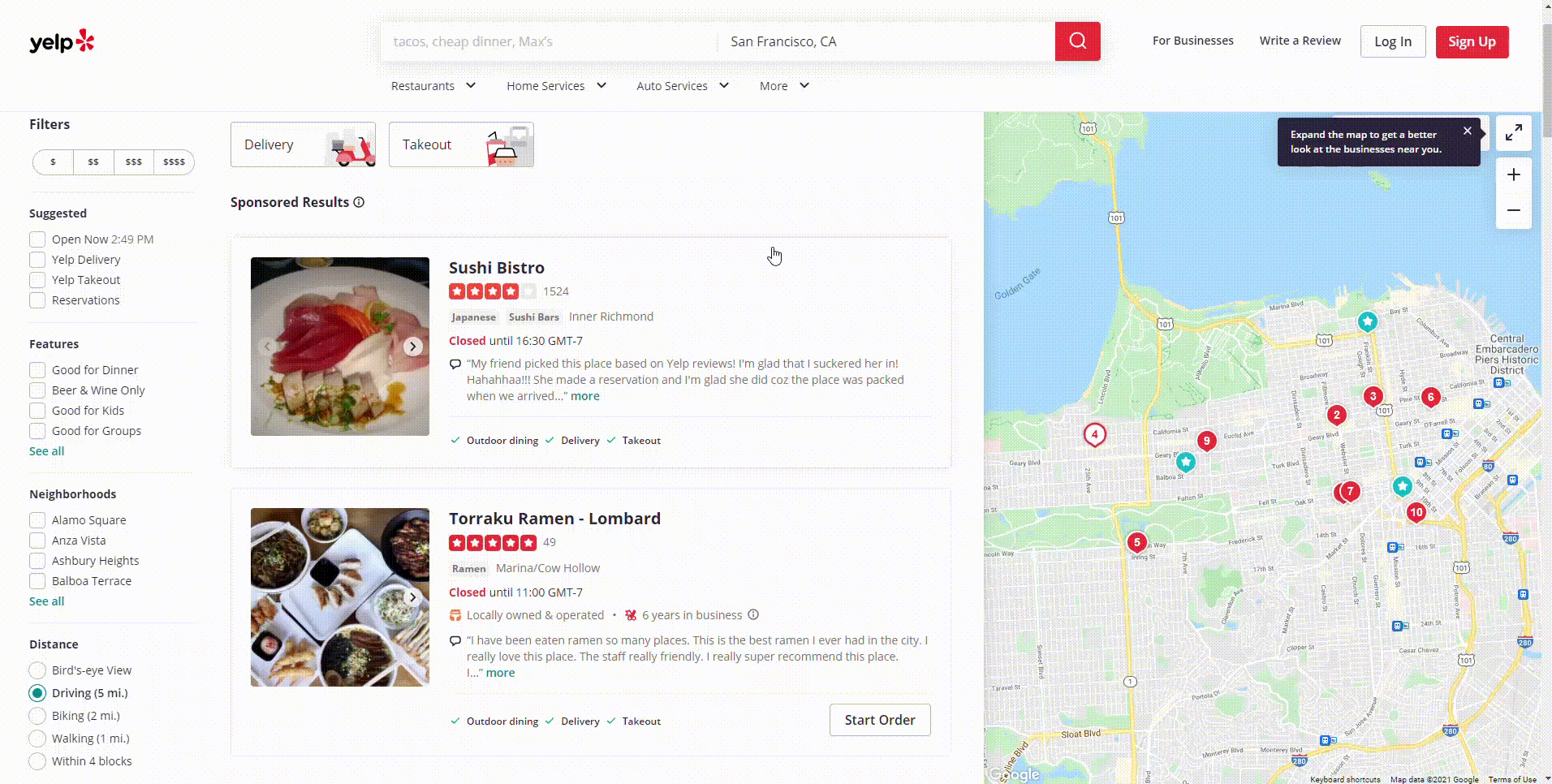 Entering the keyword is not a necessary parameter. You can specify the location and get available business intel. Furthermore, in the API response, you can see a valuable field "alias" – which you can use afterward to pull Yelp Reviews on any business entity.
Yelp – is an excellent datasource of up-to-date business data. Aggregating Yelp and Google My Business data, you can get a comprehensive overview of local establishments.

Ready to try?