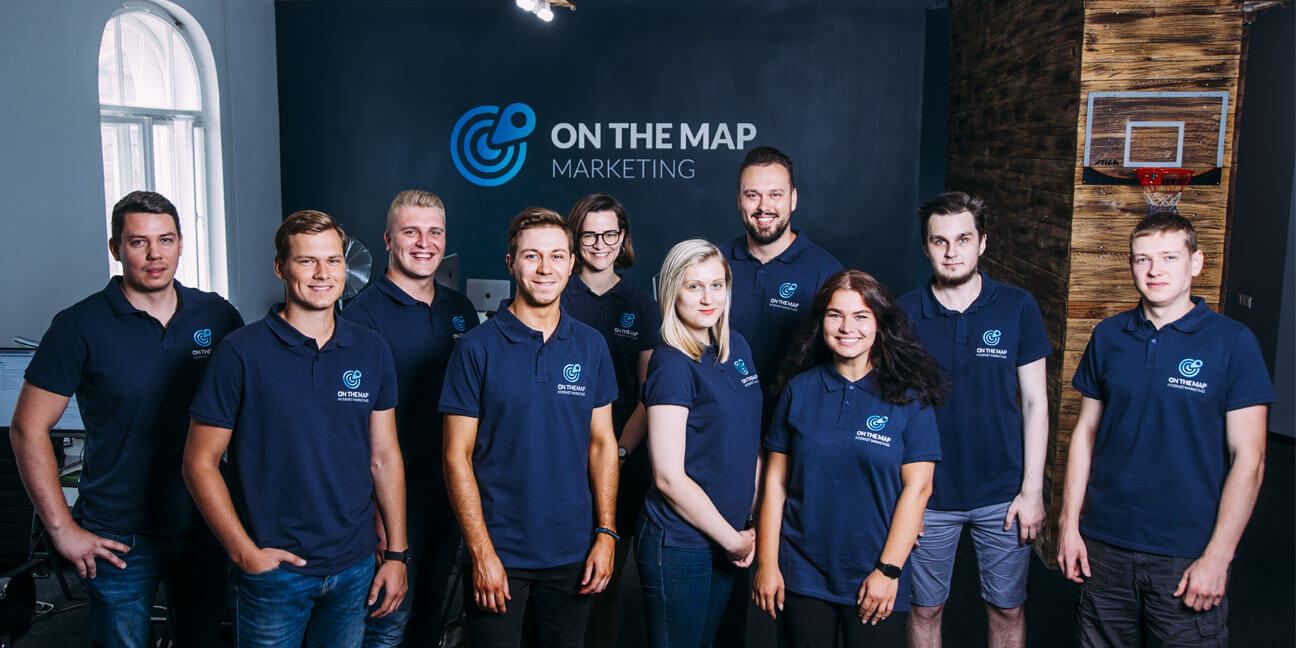 DataForSEO API Helps On the Map Marketing Go Up at the Time of a Downturn

"We have enjoyed working with DataForSEO. We can recommend DataForSEO to any company that needs SEO related APIs. We have been satisfied with the speed, cost, and accuracy"
Kaspars Milbergs, CTO at On The Map, Inc.

About On the Map Marketing

Founded in 2009, On the Map Marketing is a digital marketing agency headquartered in Florida offering a wide range of services for building a strong online presence – from industry-specific SEO services to website design and development. They have an in-house client reporting system and provide a free 'SEO browser' tool. The company has over 50 employees and more than 300 active clients worldwide.
"We've been around for ten years, On The Map has grown up with SEO and internet marketing. We've been through dozens of Google updates over the years and that's taught us to be nimble. Another thing that makes us unusual in this industry is our centralization. All of our work is done in-house, which helps us maintain the integrity of our product," said Milbergs.
On the Map Marketing is rated #2497 in the "2019 Inc. 5000: The Most Successful Companies in America" with the growth of 158% and $4.1 million in revenue. The company is mostly working with small and mid-size businesses, but the current goal is to go beyond this segment.
Business Challenge
The difficult economic environment that has formed due to the COVID-19 pandemic might not seem very favorable for growing a business. Nonetheless, some companies take the brave steps for the sake of future success. And so does On the Map Marketing.
"We're in an expansion phase, which frankly, is unusual in this industry during the current time. We've recently gone through a major overhaul, updating our vision and redefining our core values. We are currently in the process of diversifying our client base and creating new service products," said the CTO.
Working towards new objectives throughout a recession takes even more effort and strategy than it would under normal economic conditions. On the Map Marketing had to be particularly mindful about their own budget, as in times of uncertainty before making any investment, businesses need to make sure it will be a safe bet. Thus, reliability became one of the decisive factors for the company's business decisions.
The company knows perfectly well that digital marketing remains an effective and high-yielding channel for them in terms of reaching a wider audience to promote the brand. As Milbergs said, "to achieve the growth we're looking for, we've allocated more resources to our own marketing campaigns."
Contrastingly, since various industries see a decline in customer spending, budget cuts disproportionately affect marketing for many of the agency's clients. The company CTO points out that "the current economic crisis is an obstacle for every business. Our clients need to see an enhanced value for their marketing dollars, but we also see this as an opportunity."
Having loyal customers and staying in a good place with them during a recession is more important than ever, as they are the main enduring source of cash flow and growth. On the Map Marketing, in fact, accepted this challenge as another possibility for improvement. They knew that their platform was not always providing the most accurate rankings, and finding a more sound yet affordable data source was vital to deliver a greater benefit for both existing and potential customers.