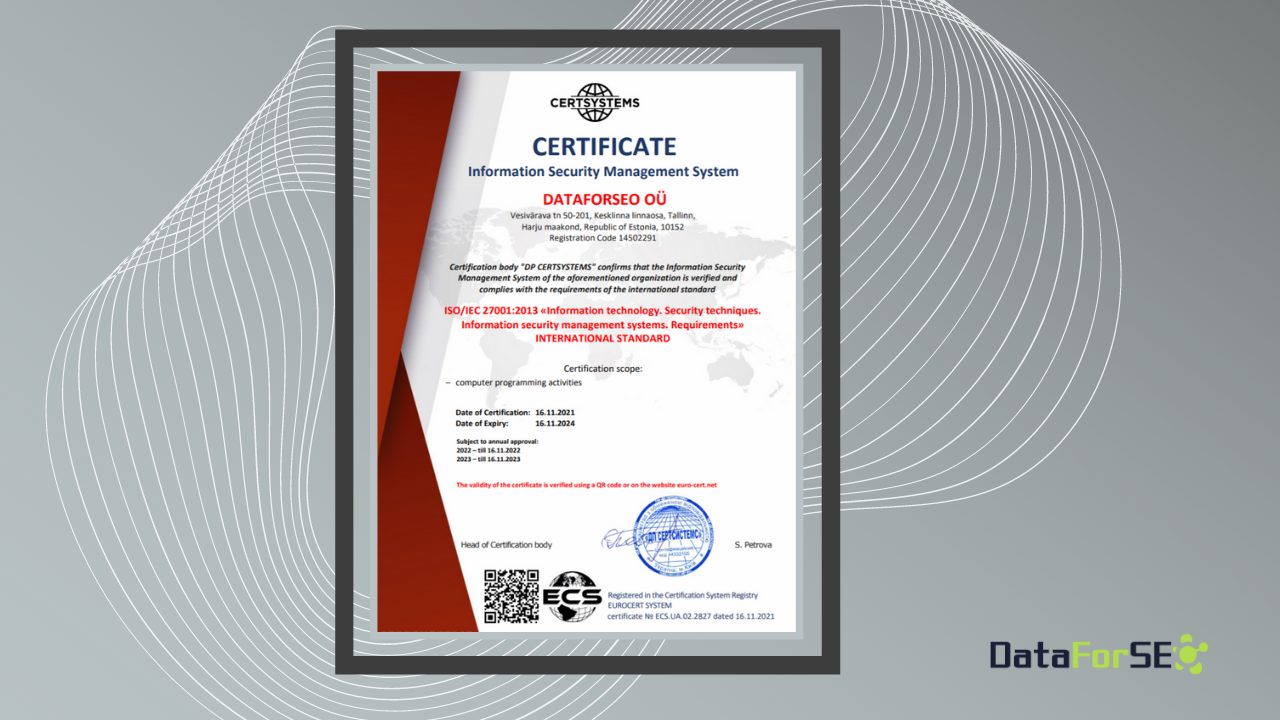 DataForSEO Receives ISO 27001 Certification
DataForSEO is happy to share that we have received an ISO/IEC 27001:2013 certification. You can download DataForSEO's certificate issued in November 2021 by this link.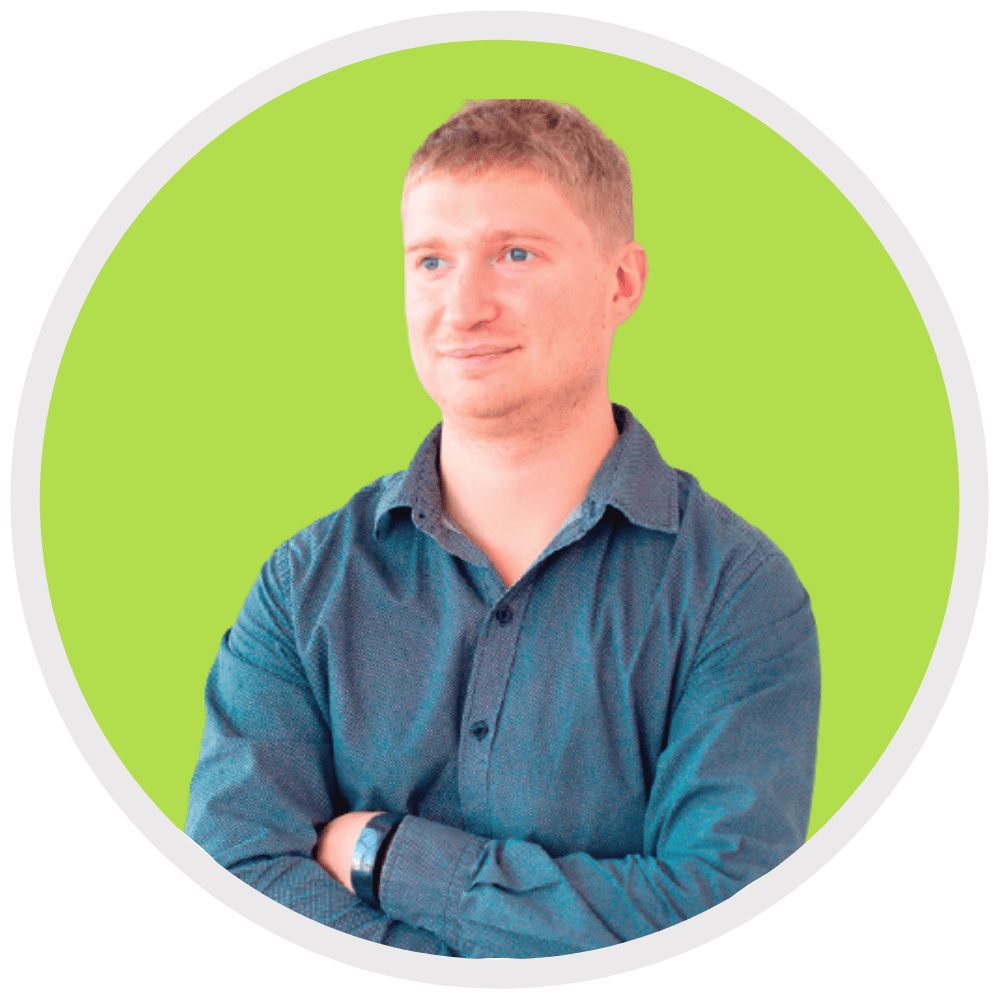 "Being the first ISO-certified data provider for the martech industry makes us very proud. DataForSEO has always been committed to ensuring streamlined and secure data experiences for everyone. This certification allowed us to attest to this commitment, and validate our effort," says Nick Chernets, CEO at DataForSEO.
About ISO/IEC 27001
ISO/IEC 27001:2013 is an internationally recognized standard for the quality of information security management systems (ISMS). It specifies requirements for establishing and maintaining a firm information security management system within an organization. In addition, the standard contains requirements for information security risk assessment and mitigation.
In its turn, the ISO/IEC 27001:2013 certification confirms that an organization effectively manages the security of its assets such as financial data, employee data, intellectual property, and data entrusted by third parties.
About the Certification Body
The certificate is issued by CERTSYSTEMS, SOE, a leading organization in Ukraine for production assessment and conformity assessment of management systems.
Following carefully performed audits and assessments, CERTSYSTEMS confirmed the compliance of DataForSEO's information security management system with the requirements of the international standard.
DataForSEO's Path towards the Certification
On the one hand, the certification process is pretty simple. Basically, DataForSEO applied for the certification, had our system assessed by a certification body, demonstrated robust security, and received a certificate. On the other hand, there was also a long way we've walked to meet the rigorous ISO requirements.
For over 5 years of our operation, DataForSEO has been taking extensive care of data. Indeed, data made its way into our company name for a reason – we truly love it. When you love someone or something, you're obviously willing to do your best at keeping them safe. To protect the data at our company, from the very beginning we've been integrating and gradually improving various security controls.
Nick Chernets, CEO at DataForSEO, says:
Implementing secure data treatment is not something that can be done overnight. It's only the systemic approach and commitment to protecting informational assets, owned or shared with us, that helped DataForSEO to achieve the current level of security.
As of now, we have adopted numerous cybersecurity frameworks for our infrastructure, development environment, client access, and various digital properties. We've also established internal policies aimed at protecting all information processed within the company.
Most importantly, we shouldn't forget that things change fast, so we consistently review and reassess the effectiveness of the existing controls.
In this way, a continuous improvement culture helps us ensure that our risk treatment and security checks are always the most appropriate.
To check the validity of DataForSEO's ISO Certificate, follow this link.
About DataForSEO
DataForSEO is the leading provider of SEO data for the marketing technology industry. With an API-led approach to data delivery, DataForSEO is enabling hundreds of businesses to enhance their software with reliable, accurate, and fresh data.
Сontact information: