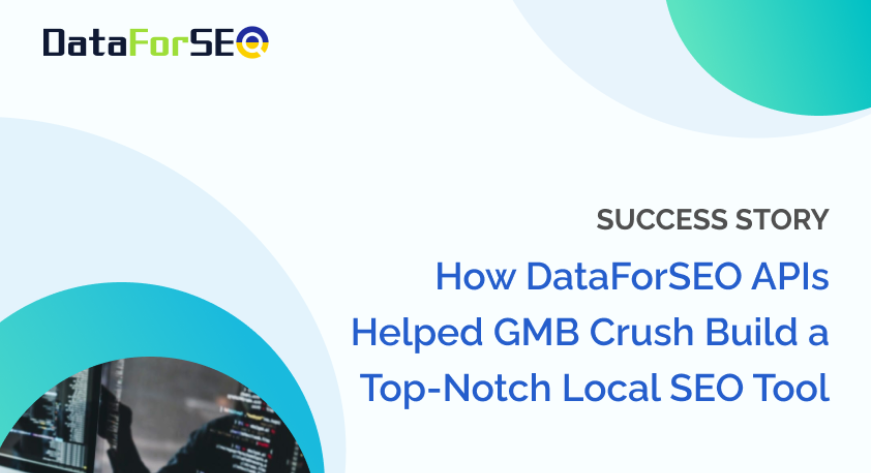 How DataForSEO APIs Helped GMB Crush Build a Top-Notch Local SEO Tool
"We found DataForSEO in the early days of the development of our platform. We needed a solid partner in terms of data acquisition, and we started contacting and testing the best players on the market. It turned out that DFS was the best data vendor we could work with, as the data provided was way much more stable and accurate than that of any other company. Over time, we have formed a broad technology partnership with DFS, which is now a very important part of our company."
Matteo Barletta, the founder of GMB Crush
About GMB Crush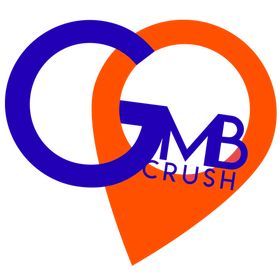 GMB Crush is a local SEO tool launched in the middle of 2022. The tool allows users to compare their Google My Business listings with those of the top 3 competitors for target keywords, locations, and device types. It provides actionable strategies they can implement to optimize their listings more effectively and thus increase their chances of appearing in local 3-pack search results.
GMB Crush aims at individuals and businesses operating in the local SEO industry. Its primary customers are freelance SEOs, SEO agencies, and other companies that manage several GMB listings across multiple locations.
The GMB Crush tool is provided on a monthly subscription basis. Depending on the amount of data a user needs to work with, they can opt for one of the three available plans, with the price ranging from $34.99 to $119.99 per month.
Objectives
Turn a Chrome extension into a full-fledged tool
Build an audit function for analyzing Google My Business listings and websites connected to them
Track all the crucial behavioral signals and provide a breakdown of custom data
Develop a pitch deck generator that would allow SEOs to leverage the audit data and close more sales
Find a reliable data vendor to power planned features
Featured Products
Google Maps SERP API: your one-stop data source of structured SERP data from Google Maps
Detailed information on each local establishment
All possible locations, support for the GPS coordinates
DataForSEO Business Data API: your ultimate source of business data across various platforms
9 data sources: Google My Business, Google Hotels, Google Reviews, Trustpilot, Tripadvisor, Yelp, Pinterest, Facebook, and Reddit
Fast API response time
On-page API: your customizable crawling engine for efficient on-page optimization
Fully-customizable crawler
60+ on-page SEO metrics, including page speed insights, Core Web Vitals, readability scores
Google SERP API: accurate and comprehensive data from Google SERPs
All extra SERP features supported
All locations and languages
Backlinks API: accurate and up-to-date backlink data from DataForSEOs rapidly growing link index
More than 3 trillion backlinks in the index
Comprehensive backlink-related metrics: Spam Score, Domain Rank, and more
About DataForSEO
DataForSEO is the leading provider of SEO data for the marketing technology industry. With an API-led approach to data delivery, DataForSEO is enabling hundreds of software businesses to enhance their products with reliable, accurate, and fresh data.
Background
The idea to develop an instrument for local SEO didn't come to the GMB Crush CEO, Matteo Barletta, out of the blue. Having a huge interest in search engine optimization, Matteo has come a long way from being an SEO freelancer to launching his own agency, SEO Heroes. At some point, he and his team noticed that it was quite challenging to work with local SEO projects, especially those related to Google My Business listings. There were simply no tools that could streamline their work and provide the functionality the agency needed.
"We started to develop the idea of ​​our tool capable of doing Google Business SEO audits, tracking stats, and generating business proposals at the same time, because there was no such thing on the market," says Matteo.
And so started the journey of GMB Crush.
Together with his partner, Mickey Diorio, Matteo launched the GMB Crush Google Chrome extension. The extension allowed finding and analyzing Google My Business listings ranking for a specific keyword and location. As he put it, it offered a snapshot of the categories used by a business, revealed place topics, and displayed the publication frequency of the business posts.
However, a Chrome extension lacked functionality and stability and was far from the advanced local SEO instrument the team wanted it to be. Besides, the local SEO tool industry was growing rapidly, and to keep up with it, a more complete solution was needed. That's why Matteo and Mickey eventually decided to turn their Chrome extension into a full-fledged tool.
Business Challenge
The first thing you should consider when entering a competitive market is how to make your offering stand out from the competition. Developing a generic tool wasn't an option for the entrepreneur duo, as such a tool would most certainly get lost among similar solutions. They had to introduce something new, something that would give them a competitive edge.
With this in mind, Matteo and Mickey thoroughly analyzed competitors, trying to find functionality gaps they could later capitalize on.
Here's what Matteo has to say about it:
"The tools present on the market compete on the same primary features, namely geo-grid, tracking of citations, and automation of GMB posts. We think there is much more to say. This is the reason why we focused on creating something new, which solves even more practical problems of business performance tracking, lead generation, and technical analysis of GMB / GBP profiles along with the sites connected to them."
So their goal at this point was to create a tool with expanded functionality, improving the existing features and developing new ones that weren't present in the Chrome extension.
Matteo and Mickey are convinced that Google considers plenty of factors when ranking GMB listings. Besides the listing itself, the search engine takes into account the website connected to it. Thus, they needed the tool to audit not only GMB listings but also websites linked to them.
They also wanted to track all the crucial behavioral signals in a meticulous way with a breakdown of custom data. And lastly, they needed the tool to generate persuasive pitch decks that SEOs could contact their prospects with to propose their services.
To power all of these advanced features, Matteo and Mickey had to find a reliable data vendor that could provide accurate location-specific data regularly and without fail.
 
View the full success story to find out how the entrepreneur duo achieved their goals and what data they used to develop new features
 
 
View full success story