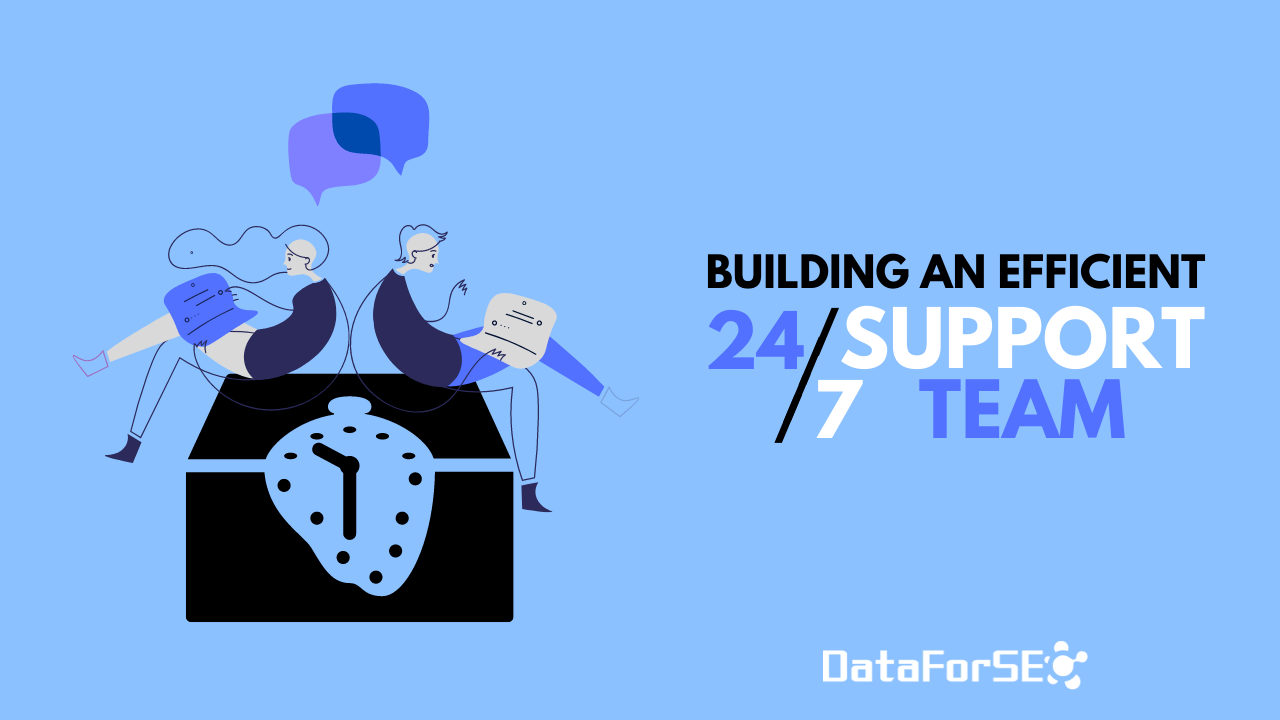 Behind the Scenes: How We've Built an Efficient 24/7 Support Team
We've all been there – waiting for hours and hours to hear back from customer support reps after receiving a ticket response like this one:
"Hi, thank you for reaching out to us! We have received your request and will reply as soon as possible."
Imagine having your product down over some API performance issues and not getting rapid and proactive help from the data provider. Not only is it frustrating, but also every minute of such delay could cost you a pretty penny.
Yet, if you try contacting DataForSEO customer support at this very moment (there's a chat button at the bottom of the right corner), you'll get an immediate reply. More importantly, you can ask anything about our products, pricing, API integration, as well as report any technical issues to get urgent assistance.
Our live chat support works 24/7, and we introduced this system long ago to lend you a helping hand whenever you need it.
Quick facts about our support: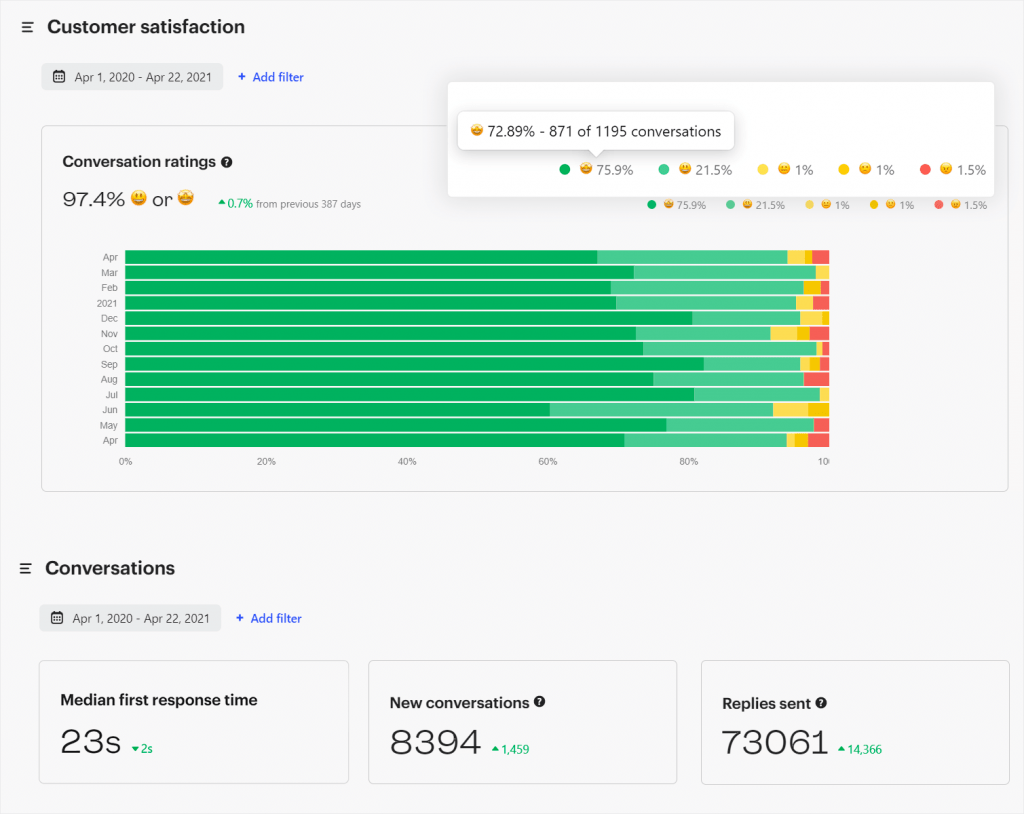 Today we'll tell you what it took us to build an efficient 24/7 support and will share a wide range of insights from behind the scenes of DataForSEO's customer support work.
Contents
When and why launch dedicated 24/7 customer support?
When you're just at the stage of the "product-market fit," you surely need to focus more on product tweaking and refinement, while hiring a dedicated support team would be an overkill for your budget. We've been there too.
At the early stages of DataForSEO's existence, we didn't have many customers and were strapped in resources. Yet, we knew that client feedback was especially vital for us at that point, and a human touch was and remains essential for keeping our clients satisfied. Back then, all communication with customers and prospects was handled by our CEO Nick.
Yet, when the number of our paid clients increased fivefold from under a dozen, it was the breaking point when we realized it was time for a dedicated support team.
Still, why did we go for 24/7 support and live chats?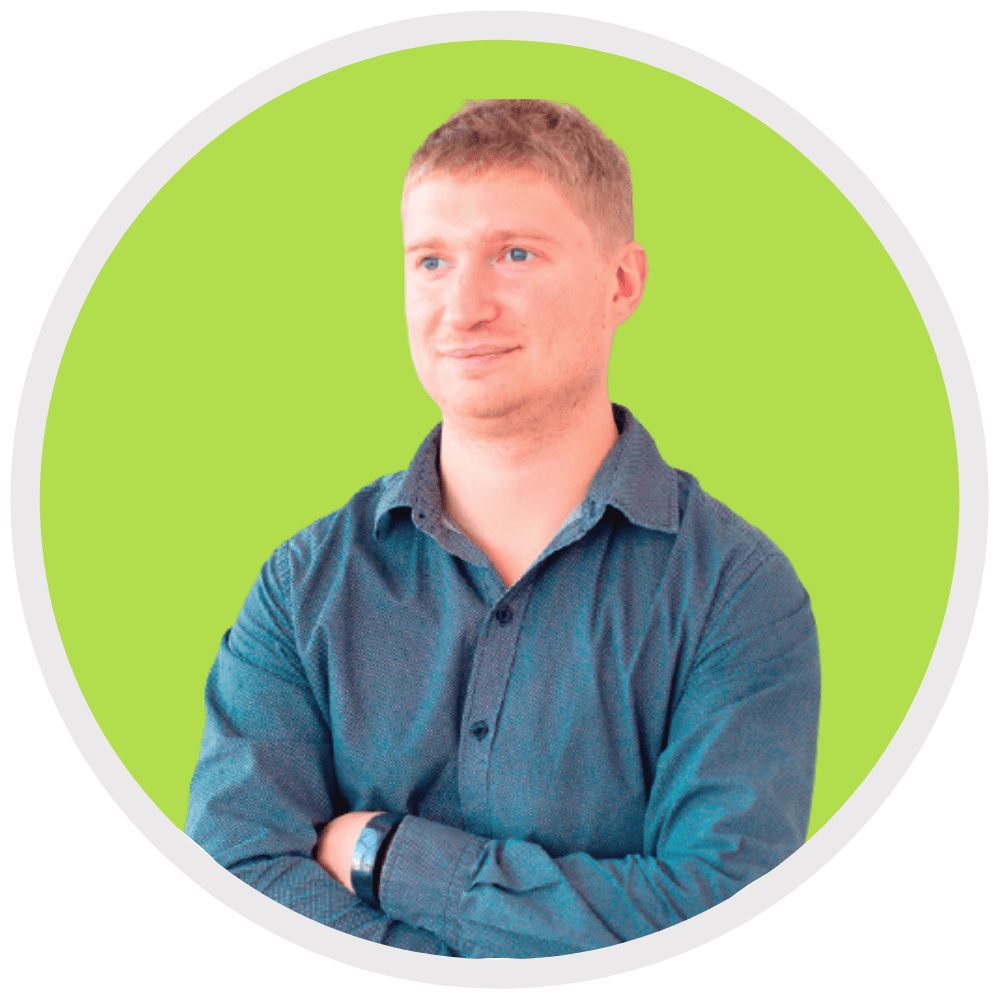 DataForSEO was not the first B2B SaaS project Nick had experience working with. On top of deep technical expertise, he's already had a solid background in business management, marketing, and sales.
"When you're operating in a B2B market, providing immediate replies and swift assistance to customers is essential. It's not just one person depending on the success of these interactions; it may be a whole company, a specific internal process, perhaps even the customers of your customer, or all at once." Nick Chernets, CEO at DataForSEO
In any case, there are more reasons to go for dedicated 24/7 support:
1. Worldwide customer base. When your clients are spread across different geographies and time zones, support available round the clock is the only reasonable option.
2. Trust-building. Direct person-to-person interaction is always valuable. It helps to start on the right foot with prospects and make the relationship long-standing.
3. Conversions. Prospects who get accurate and complete answers upon the first contact are much more likely to get back in touch and eventually convert.
4. Branding and competitive edge. If there aren't many companies in your niche offering 24/7 live support, it may be one of the key points which helps you stand out.
5. Customer satisfaction. Keeping the clients happy translates to keeping the clients longer. If your company can rapidly handle any product-related issues through live chat, customers will know you value their time and money spent on your service. In turn, they will see greater value in your service.
How to successfully build a support team?
The process of building a support team from the ground up is not an easy undertaking, especially when your product requires deep technical knowledge and a profound understanding of complex concepts.
The above is precisely our case. That's why we divided the process of building a team into several simpler stages.
1. Get a team leader, choose a schedule
At the first one, we hired a dedicated team leader, who was initially handling the chats alongside our CEO. Lana Bakey, Former Team Leader at DataForSEO, had to learn about the required customer support level from the core to teach and assist future support agents properly.
Alongside the direct training, Lana went through the arrangement of shifts, choosing the optimum way to distribute the workload and minimize required human resources. We stopped on three eight-hour shifts per day with: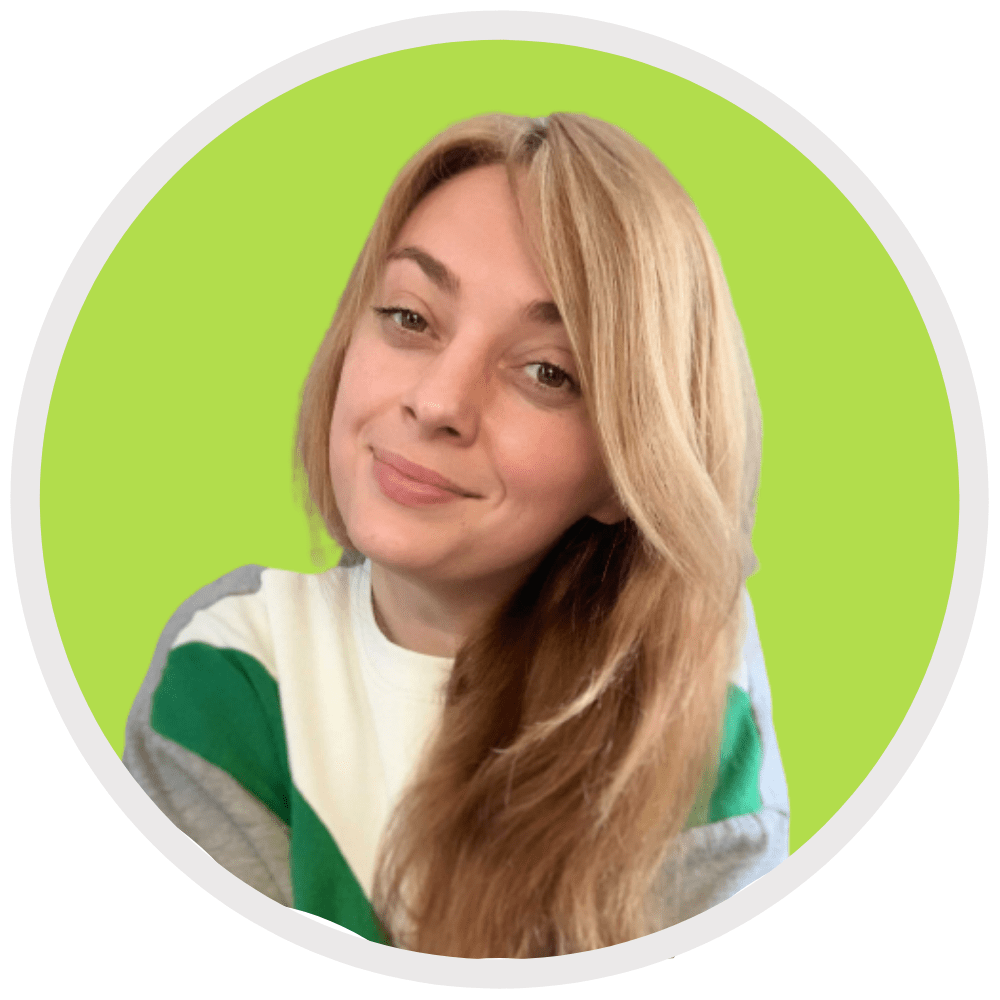 One agent for morning shifts Monday through Friday
One agent for day shifts Monday through Friday
One agent for morning shifts on weekends
One agent for day shifts on weekends
Two agents for night shifts with rotating 2/2 schedule"
As for work on weekends and holidays, we offer additional motivation for taking the shifts, so we're never short on agents willing to take them.
2. Prepare onboarding materials
"At the second stage, we needed to create some sort of a "from A to API" onboarding guide and prepare helpful canned replies for the start of the team's work. All company members participated in the process, from me to developers, project manager, sales reps, and the team leader.

Collectively, we've gathered an extensive resource base that translates all technicalities to a simple language, contains the main product use cases, most possible issues, and guidelines on handling them, as well as teaches the basics of our product marketing." Nick Chernets
Once that was ready, we began the first onboarding process.
3. Think through the onboarding & onboard
The way we did and continue doing onboarding is built upon several essential pillars:
Educational meetings of all candidates collectively with the team leader
Individual studying of the "from A to API" onboarding guide
Several one-on-one meetings with the team leader
Educational meetings of all candidates collectively with representatives of the development and sales teams as well as a project manager
Supervised internship period followed by an unsupervised internship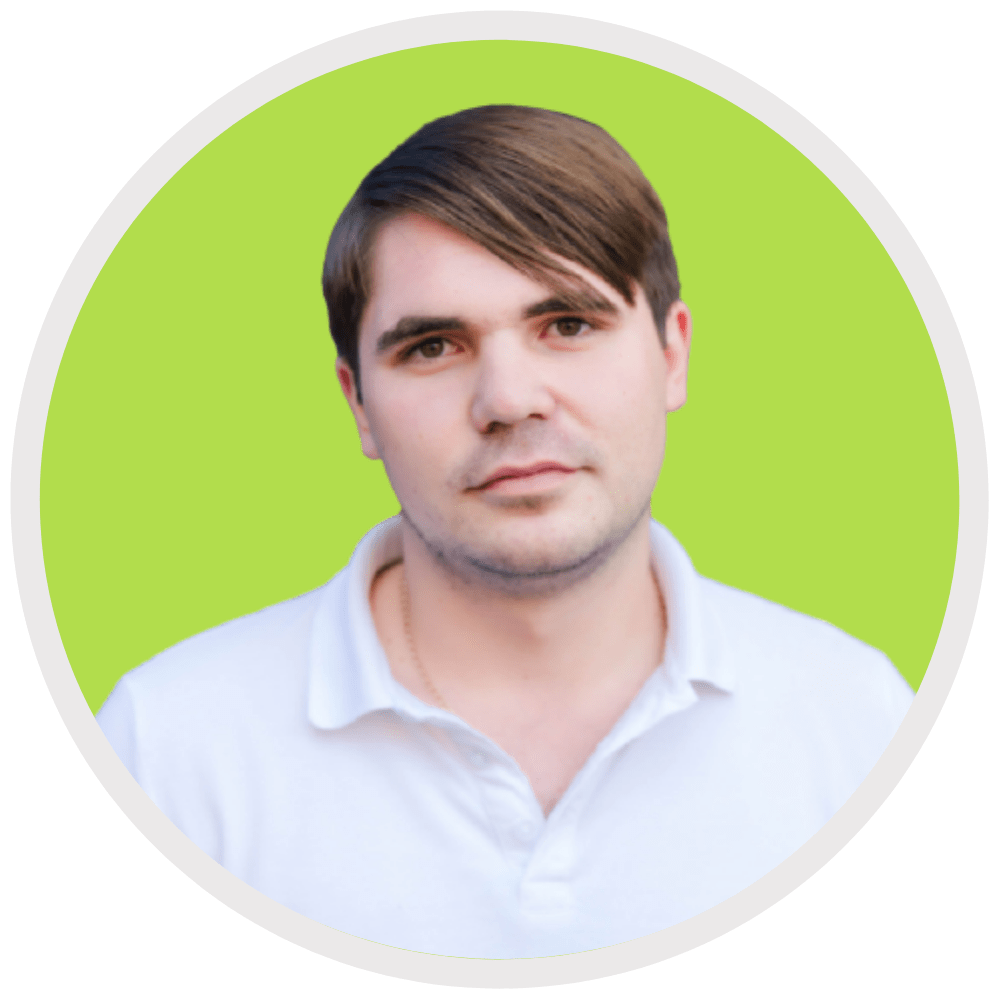 "What we didn't have back then but do have now is an extensive review of articles published on the DataForSEO Blog. The articles contain loads of helpful information, along with the use cases." Yaroslav Savenkov, Head of Support and Communications
"Also, there are several crucial concepts upon which our support team's attitude is grounded – personal contribution, dedication, and creativity. Even though we have canned replies for many cases, we're teaching the agents to rely on them for reference only. We always encourage taking a personalized approach to each customer."
Yet, that's not all. We frequently update our product and expand its capabilities. Sure enough, the support agents must stay informed, so they need to keep up with all modifications and advancements in product development.
Accordingly, the last stage in building an efficient support team is an ongoing process called continuous learning.
4. Maintain continuous learning
"We hold regular weekly meetings where I tell the support agents about the latest product updates in detail. Sometimes, a representative from the development team, a project manager, or our content director also step in and give informative and comprehensive lectures on a particular update or process. Besides that, at every meeting, we discuss complex cases based on last week's chats and think over the best ways to handle them.

Another core part of the continuous learning process is regular knowledge testing. The main objective of these tests is further stimulating the team's creative thinking. We don't do multiple-choice. All test questions require written answers as if it was a live chat with a client." Yaroslav Savenkov
5. Keep the team spirit up
Most importantly, alongside creating a well-balanced onboarding and a harmonized workflow, the secret behind successfully building any team is in the people making it. Team spirit is a major power that moves any business forward.
Here at DataForSEO, the mix of the team members' interests and hobbies is exactly what's holding it all together, coupled with regular out-of-office events, like bowling, kayaking, or just having a pint of beer in a local English-speaking pub.
If at this point you start worrying about who's handling the chats during these events, relax. Yaroslav is taking on the shift in these cases to let the guys have proper fun.
 
Now, meet the DataForSEO Customer Support Team.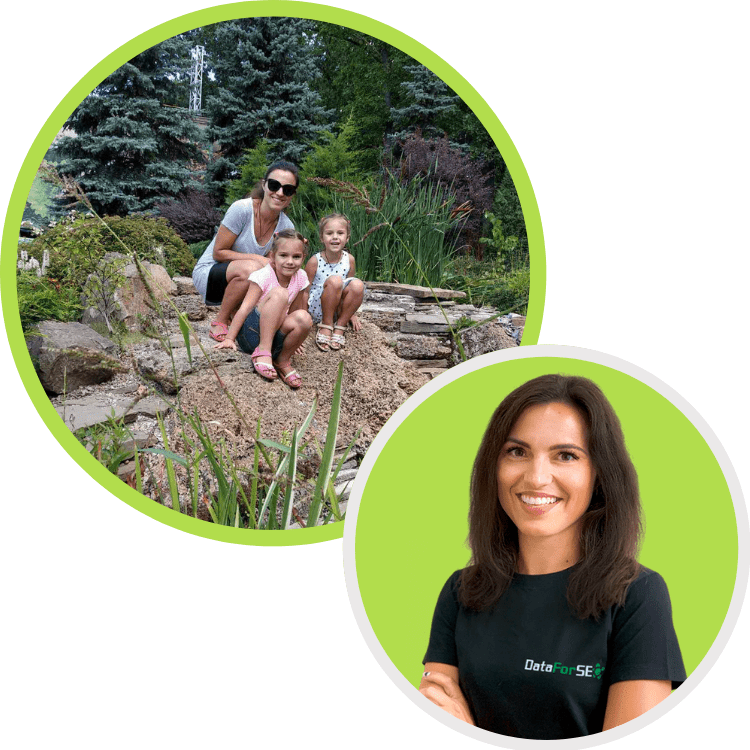 Anna, Customer Success Manager
Advocate for nature and an inspiring mother
Andrew, Customer Support Agent
Avid football player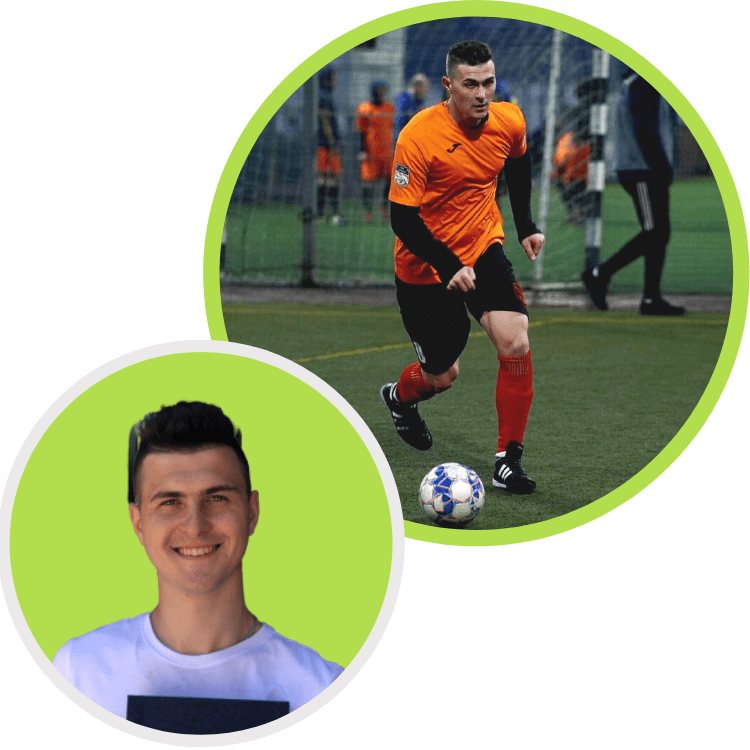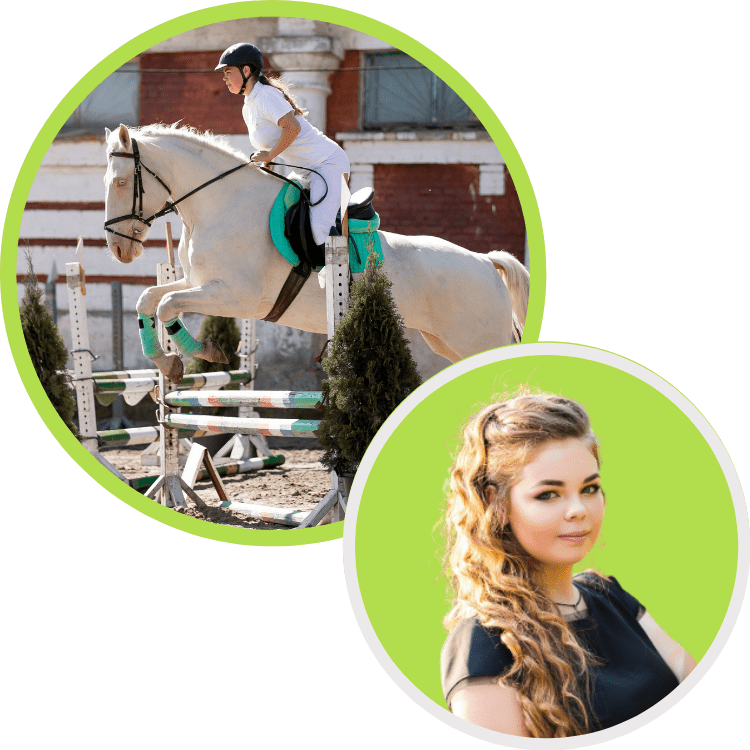 Julia, Customer Support Agent
Courageous horse rider
Alexandra, Customer Support Agent
Photography enthusiast and a big fan of dogs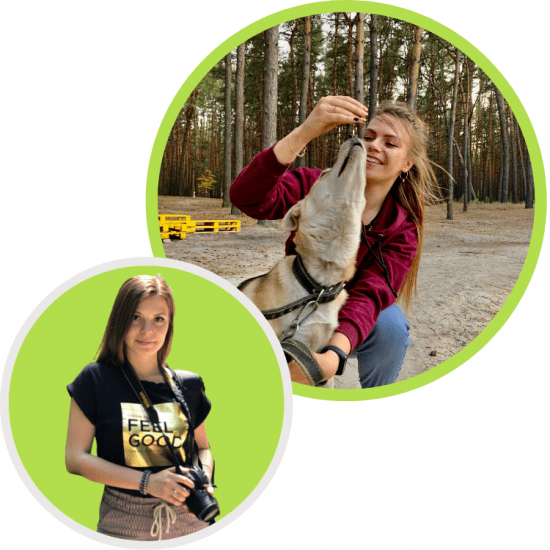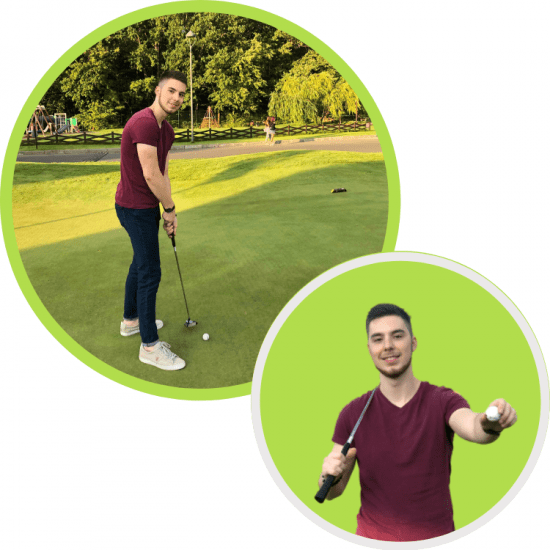 Artem, Customer Support Agent
Eager linguist and golf player
Yuliya, Customer Support Agent
Keen traveler, fisher, and culinary artist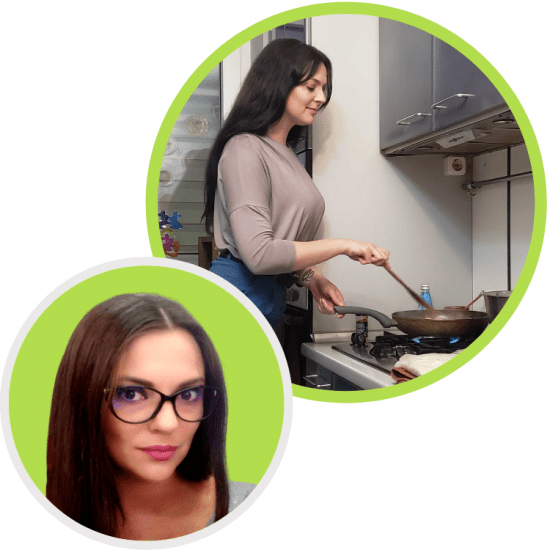 Main challenges and how to overcome them
Building a new process from scratch and successfully consolidating it with existing ongoing processes is fine art for any company. Sure enough, you can't think through everything from the first steps, and you'll make mistakes along the way. So did we. Here are the main issues we've confronted and the paths we've walked to overcome them.
. You never know when things go down
While we've established an extensive learning curve for all support agents, they cannot fix all of the issues themselves. Generally, customer support functions as a medium between the customers and the team of developers, who resolve all lapses related to product functionality. Yet, the working schedule of the dev department is different from that of the support team.
Here comes the first challenge. How to handle fixes timely 24/7?
To ensure that our support team can always reach the helping hand of one of the devs, we've appointed several devs with distinct responsibilities to stay in touch 24/7. In case of any malfunctioning, a support agent will reach the responsible developer, and the issue will be fixed at the earliest possible time. On top of that, we've developed an internal analytics and notifications system, which tracks the operation of our infrastructure 24/7 and alerts all responsible developers whenever something goes down so that they could instantly bring it up.
In this way, we've set up a working model in which there's always someone to turn to, and every person in charge stays updated round the clock.
.Establishing a partnership between teams is complex
Support agents have to be on the same page with the devs to provide customers with in-depth explanations. However, the support team cannot have the same knowledge of all technical details at an equal level with the developers. The teams may sometimes seem to speak different languages to each other.
To bridge the gap between the support and the dev teams, we've primarily engaged representatives of the latter in both onboarding and weekly meetings. Besides that, we've gradually developed an easy-to-use admin platform, which enables our support agents to work more independently from the dev team and resolve the major part of customer requests faster. We've also created the analytics and notifications system mentioned earlier to keep the support team updated alongside developers and engineers, and allow the agents to swiftly inform the customers about any incident in place while it's being fixed.
.Your tools should fit your business
As explained above, it's vital to have the proper tools that fit your business processes. To ensure the highest security and data integrity, we have developed all system-related instruments in-house.
However, we know that the business fit of the tool you are using to communicate with customers and prospects is essential as well. Throughout the five years of our operation, we've been using several messaging platforms – Drift Live Chat software, tawk.to, and HelpCrunch.
In the end, we went for Intercom. We're not saying other tools were unsatisfactory, but Intercom is the solution that perfectly built into our business processes. Its only downside is the cost.
Yet, it has very intuitive navigation, supports great integrations that we needed, and provides not only a live chat platform but also an email system. Besides that, it allows adding banners and chatbots to a website, sending push messages & notifications, as well as handily keeping track of customer support performance.
Evaluation of the team's work was another challenge on our way. We'll tell you more about it in the following part.
How to measure the effectiveness of the team's work??
When considering how to assess the work of our customer support team, we quickly realized there are quite a few important points, and not taking into account some of them leaves the picture incomplete.
At the outset, we've tried reviewing all chats manually to evaluate the team's work. Chat review was done by the Head of Support, the CEO, our Q&A, and the development team. We were looking at the depth of product knowledge, understanding of key technical matters as well as communication tone. Yet, each person expressed a very subjective view on the conversations. Besides that, with further increasing customer base, this method soon turned out inefficient and inapplicable. On the other hand, it helped us to gather the essential criteria and create a set of guidelines that apply to communication with our customers, such as tone and time to reply.
Yaroslav still reviews some chats for conformity with the main guidelines. However, it's not the main way or factor in measuring customer support performance. In the end, we realized that customer satisfaction should be the key metric to focus on.
In a nutshell, the screenshot below contains all the primary data points we take into account to measure the efficiency of the customer support work.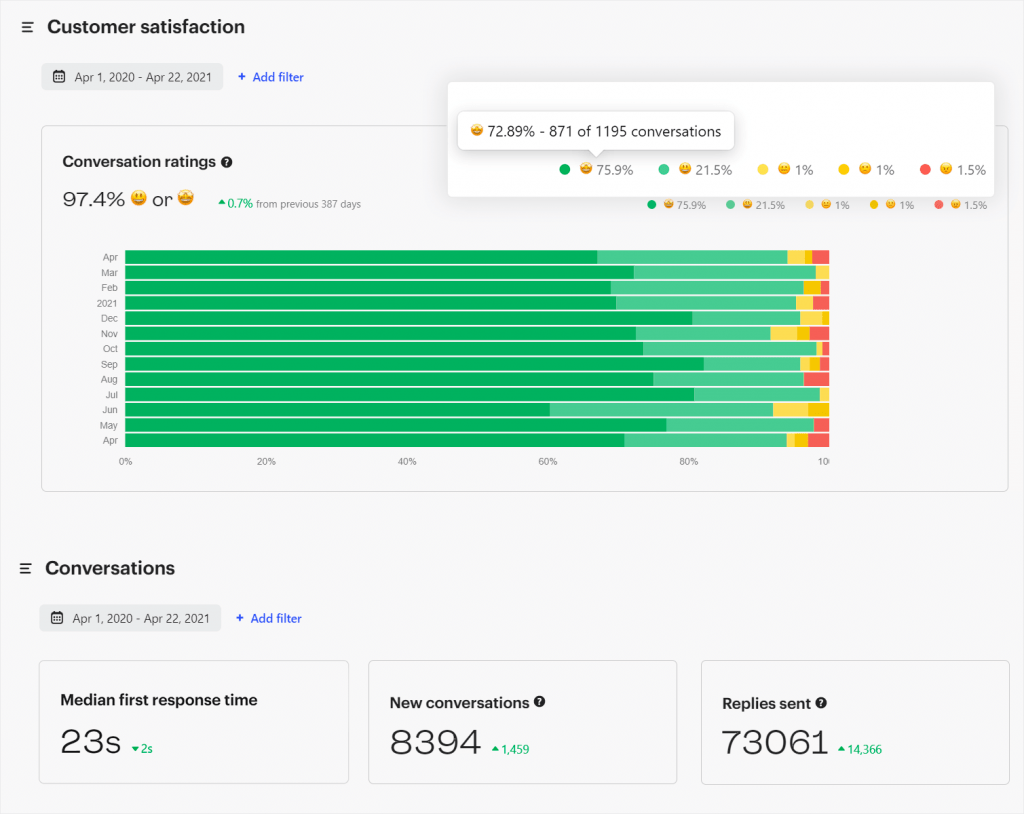 And here's what our customers say: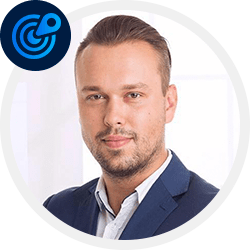 "We have enjoyed working with DataForSEO. Support is always fast and whenever we have some issues or questions, they usually get back to us really quickly. Once our webhook was down for a few minutes, and we didn't notice, DataForSEO reached out to us first and let us know. In our experience, other companies let it slide and then blame the client instead of being proactive."
Kaspars Milbergs, CTO at On The Map, Inc.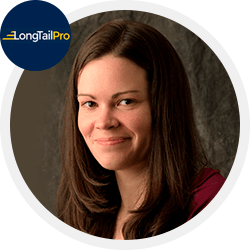 "DataForSEO support team is one of the best I've ever interacted with. They are friendly and helpful, and every request has been resolved within 24 hours. They've even implemented multiple features based on our discussions. When we have queries from our customers, I know we can resolve them quickly, because we can rely on DataForSEO for fast responses and solutions."
Heather Mullen, CEO of Long Tail Pro
 
 

"DataForSEO have been great to work with right from the start. They offer a wide range of different APIs and are constantly adding to their offerings. They are always on hand to help with any questions or queries that we have. I would recommend it to anyone looking for SEO data."
Kieran Headley, Co-Founder of Hike
 

TL;DR
We started thinking about a dedicated customer support team when the number of our paid customers rapidly increased in a matter of months. Having customers and target audiences spread across the globe, our only option was going for 24/7 support. Besides that, we knew that live chat support significantly boosts brand trust, conversions, and customer satisfaction as well as gives you a competitive edge.
When we got to building a team, we broke the process down into five essential steps:
Hire and train a dedicated team leader.
Gather an extensive base of onboarding materials.
Use a mix of group meetings, one-on-one meetings, and individual studying for onboarding.
Hold weekly meetings to maintain a continuous learning process.
Regularly gather the team for out-of-office events to keep the team spirit.
Measuring the efficiency of the support team's work was one of the challenges on our way. We tried different approaches, such as manual review of all chats and feedback gathering across the company staff. In the end, we decided to assess the team's work based on:
Customer satisfaction rates
Time to reply
Growth in new conversations
Customer reviews
We hope this article gave you a few insights into the process of building a 24/7 customer support team and an insider look into DataForSEO support functioning.
P.S. We're constantly working towards improvements. One of the latest upgrades is our pricing page. The thing is, our support agents were often getting questions related to API pricing, and we know it was not perfect.
With the latest changes to the pricing page, we've tried to provide you with a more straightforward way to estimate the cost of data.
Have you checked our new pricing page?
What do you think?