Why You Must Build Your Own SEO Software (If You Haven't Yet)
The Big changes are coming to the SEO world which forces many companies to question their comprehensiveness and stability on the market. What once was a scarcely populated land is now turning into an anthill with all the excessiveness of SEO tools, packages, and platforms which are no different from one another.
The Big guys knew they needed to make a decision and distinguish themselves from other fish in the ocean. And so they did it. Today, Big Data is something that everybody has heard of, however, seem to be not realizing what potential it has and how it may define your company's future.



From a small pond to a big sea
I have done some research and found out an interesting phenomenon that was peculiar to every big brand. Today, everybody is talking about "more important" trendy things such as AI, cryptocurrencies, blockchains, etc. However, a lot of SEO agencies, digital marketers and other developers seem to be missing out on a hidden trend which proves to be not that obvious.
There is barely a single person involved in digital marketing who hasn't heard about Moz, Serpstat and other big guys. There is one thing that surely unites these two direct competitors as well as many others. All of them sooner or later have come to the conclusion that they need to create something that would fit their market niche and company's preferences.
Instead of using third-party tools they concentrated on buying APIs and sculpture their own solutions which they eventually monetized. Building customized software wasn't easy, it definitely took time and required a lot of resources to create.
SEO, Moz and 3 Rounds of Investments
The neverending curiosity and fire in Rand Fishkin helped him build a well-known SEOmoz blog in 2004. Soon after what started out as a mom's and son's consultancy business then turned into a massive corporation.
To think big you need to rely on Big Data which Moz specializes in today as well. To build custom SEO software tools that took Moz quite a good number of years, you need to find solid investors.
According to Crunchbase, Since 2007 Moz has gone through 3 rounds of investments from Foundry Group, Ignition and Curious Office Partners. The overall sum of investments amounted to $29.1 million.

Moz knew right at the start that relying on any third-party software was not going to make them as big as they are today. They took a leap of faith and found investors who helped them get some decent fundings which they used to build their own SEO software.
Witness to the Seprstat
An interview of CTO and CEO of Serpstat reveals what were the grounds for the company to appear, and what company they evolved from.
Serpstat started as a keyword research tool for internal use within a digital marketing agency, called Netpeak. Since 2015 they have grown to a SaaS platform and expanded their company a lot.
As Crunchbase states, Serpstat raised 250 thousand dollars with the help of Digital Future. Unlike Moz, Serpstat only needed a fairly small amount of fundings and only 1 round of investments to start creating their own tailor-made SEO software.
It seems like switching from third-party software packages to customized ones is a trend which is proved to be working very well. You can see that by looking at every second SEO platform that either transformed from another SEO agency or is in the process of evolution.
Why you must build your own SEO software
Why is everybody building custom SEO software? Am I missing something? Search engine marketing has changed. It keeps on changing and right now it feels like it's a good moment to start creating your own SEO software because it will help you meet all your needs.
And by needs I mean that when you need to create a new feature to add to the tool that you're using, or maybe you're thinking about making some adjustments, you're unlikely to make a successful change when you're bound to a third-party tool. You need to ask the administrators and developers of the tool to implement exactly what you want, and very likely they won't do it.
With the custom software, you know exactly what data you're using and where it comes from. If you think about a third-party tool, it may feel like you are cutting the expenses which a development process requires. Well, it can be so wrong. Usually, a third-party tool may turn out to be more expensive because of the hidden costs such as new updates, "go pro/upgrade" plans, etc.
It's proved that you can cut off up to 60 percent of the cost and development time if you choose the right APIs provider. With a variety of APIs such as Google shopping API, SERP API, etc., you're able to build your own SEO software and help to solve your client's SEO issues.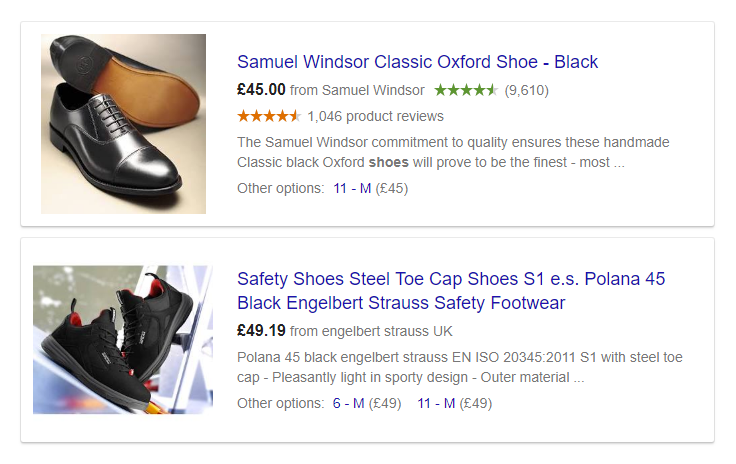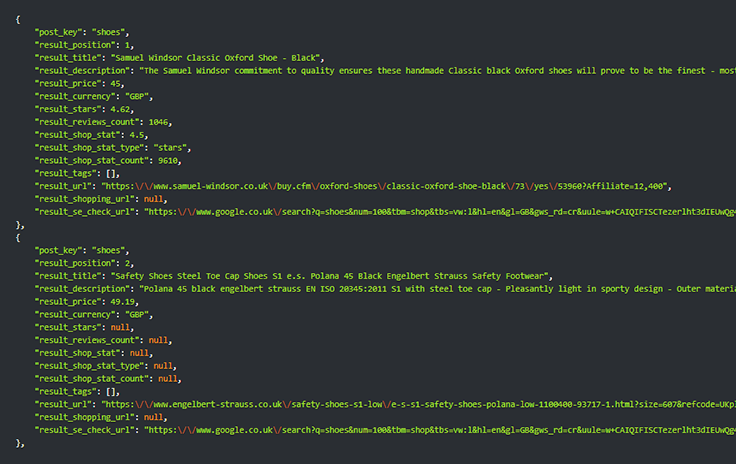 For example, let's have a look at what Google Shopping API allows you to do:
Compare assortments;
Discover new products;
Stay up-to-date;
Discover new markets;
Identify competitors;
Analyze retail prices;
Review product costs;
Compare sale prices;
Oversee competition;
Isn't it exciting? Don't you see images in your head of how are you going to design it and sell? We are excited to share this API with you because we know how tough the development process can be. How difficult it is to avoid Google's Captcha with many other obstacles, and to build your own software from scratch.
Is it worth it?
Creating your own SEO software requires a fair amount of investments and efforts to make. If we have a look at how bitcoin was getting its momentum and we're not going to go to 2007, no. Instead, let's look at August 1st, 2017 when bitcoin cost was $2700 for one coin. Many people said that it was too late and they had missed the opportunity and wished that they had gotten into the game earlier, as a millionaire Stefan James points out.
On September 28th, 2017 bitcoin was trading at $4000. Again, people would say that, alright, now it's too late. Right now on June 11th, 2018 it costs roughly $6700.
The trend of creating a custom SEO software is getting its momentum as well. According to Statista, the Big Data market is going to reach $42 billion in size by 2027. There is one last question. Are you in the game?
GET STARTED!