Why Do API Results Differ?
Rank Tracker and SERP API
One of the questions that are frequently asked by our customers is about API results that are different from what they see in SERPs. To be honest, there are no secrets at all. These are a few ways that will help to avoid any misunderstandings and correctly check the received data.
Problem: First of all the SERP can be personalized. When can such issue occur? Sometimes we enter the same site a few times a week or even a day. In such case, Google will answer a user query adjusting search results for a user individually. In other words, it will provide you with a list of sites visited by you most often.
Solution: Clear cache in your browser. Another, easier way is to check the data using "incognito window."
Problem: Local results. Let's pretend you live in New York and looking for "pizzeria." Here, you'll get the results supplied with information about pizzerias placed in NY. If you don't specify your search, Google will use the "default" city.
Solution: Check the results in the "incognito window" making sure you have the same search engine, location, language chosen.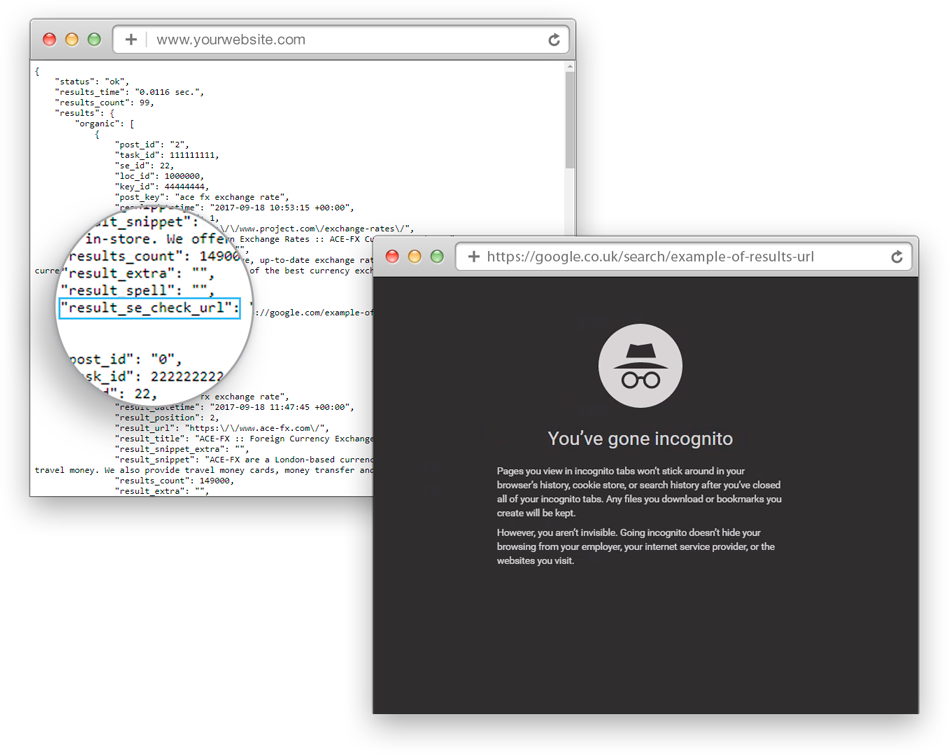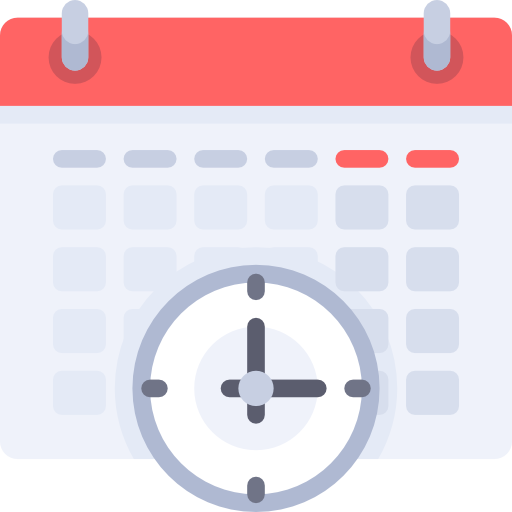 Problem: "Google dance" or implementation of its algorithm updates. In this case, you can notice big leaps of positions. Google uses a huge amount of servers and databases in different geographical segments. As a rule, new changes are rarely applied to all servers at the same time.
Solution: Check the news about updates. It takes a few days to a few weeks for Google to settle down the results.
Problem: Algorithms testing. None of the updates are ever embedded at one moment. Firstly, tiny percentage of users are selected randomly to test it on. After tests are done, Google will spread those updates or roll them back.
Solution: Only time can help here. Don't panic; no one can influence this process.
Universal tip: To check the accuracy of the data, use the URL specified in the result_se_check_url field. Copy and paste it to the address bar in the incognito window. It already includes all specifications you have added when setting a task.
Keyword Data API
If you have doubts about the accuracy of the delivered search volume data from Keyword Data API, you can check it at the Keyword Planner.
Our support team will be happy to find a solution for any issue you face while using the DataForSEO API. If you have any questions about data or need additional information for successful integration – feel free to contact us. We will be glad to assist you.