SEO Software Market: What We Know and How Covid-19 Changes the Perspective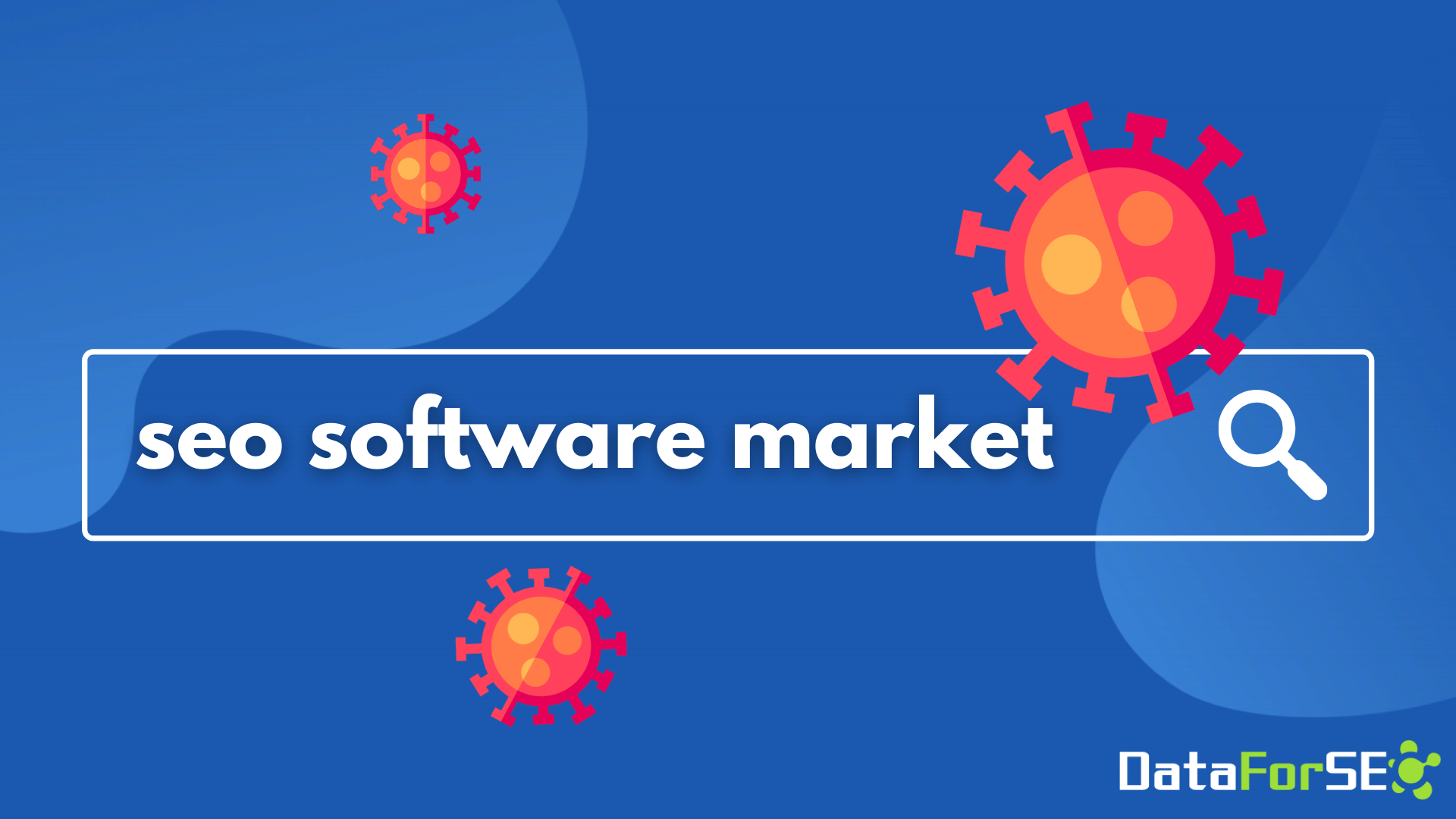 Any change, even the smallest, brings both risks and opportunities. Changes create the future, but while the future always remains a mystery, the trends shaping it can be identified and even predicted.
To keep any enterprise successful, it is vital to get familiar with emerging and ongoing market trends. Staying in the know will help you understand the opportunities for innovation and, what is also essential, – evaluate the risks.
This article is a part of our new White Paper on the SEO software market analysis. If you want to get a free personal tour across the complete industry landscape and explore the latest market trends, follow the link below.
Take me there
In terms of SEO, the risk of moving from the first organic position on Google SERPs to the second one will cost a website a significant dropoff in the click-through rate (CTR) – from 31.7% of all clicks to 24.7%. Consequently, when the clicks go down, so does the number of website visitors who could stick around and eventually convert to customers.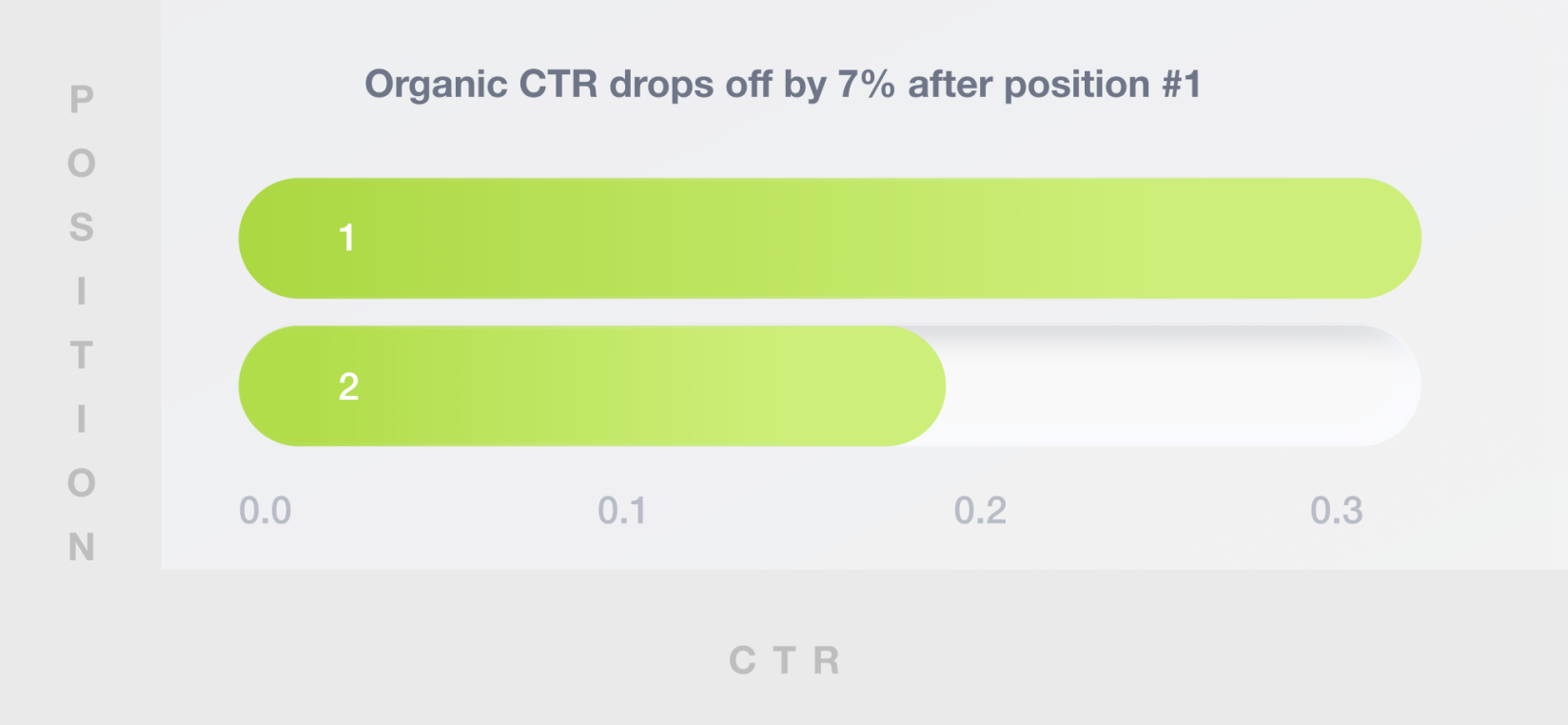 Increasing the customer base is the primary reason why more and more businesses are moving online. Given the escalating competitiveness of SERPs, no wonder that brands uplift their investment in SEO services to grow visibility in search results. Sure enough, an efficient optimization workflow requires a suitable SEO software.
In this article, we'll go through historical and current data related to the SEO software market to give you a broad picture of the market state and the impact of the recession caused by the 2020 pandemic on it.
SEO software market forecasts
Getting back to the spending on SEO services, Borrell Associates investigated it in the 2016 report. The historical data they collected for eight years (from 2008 to 2016) in the US showed an increase in spending by 82.4%. Following this, they projected that the trend would remain with a rise of 17.7% for the 2016-2020 period.
Total spending on SEO in the US (2008 – 2020), in $ billions
The point is, businesses want their digital problems solved, and if they cannot fix things on their own, they are ready to pay those who can. This is a common case when the company grows, and the complexity of the optimization process does too.
In addition to that, transformations in the digital environment happen the fastest. Just check the number of Google algorithm changes for the last year – and these are only the most significant ones. But general fluctuations in SERP rankings happen way more often than that.
Building successful optimization strategies requires dealing with vast volumes of data daily. For both in-house teams and SEO agencies, it is impossible to keep track and make sense of that overwhelming amount of data without leveraging an effective SEO platform.
According to SEMPO's (Search Engine Marketing Professional Organization) State of Search 2016 report, about 60 percent of brands manage their optimization workflow through third-party SEO tools.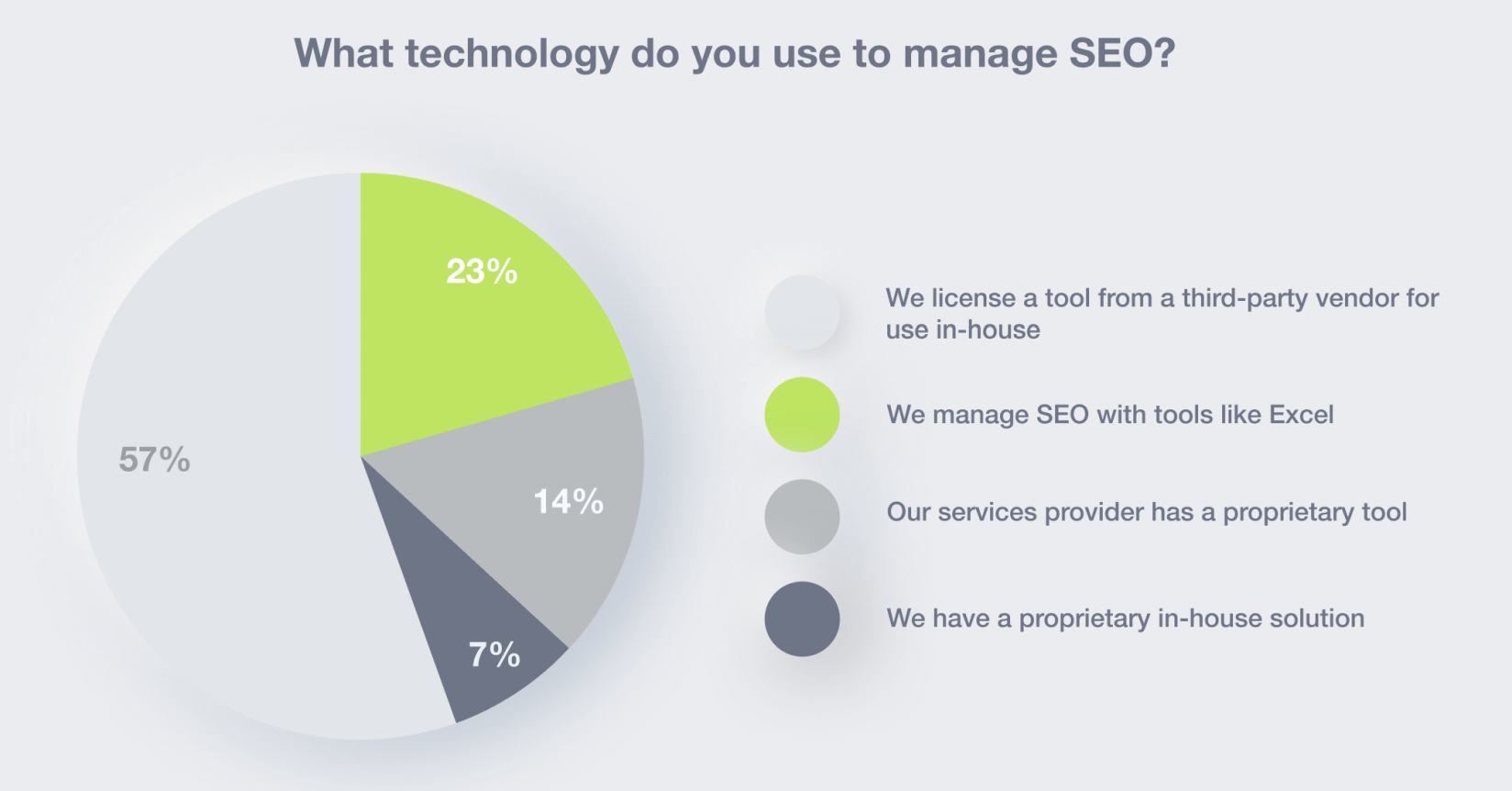 The use of tools like Excel or Google Sheets may be an effective way to handle SEO data for those whose optimization workflow doesn't involve analyzing hundreds of keywords for several websites. When this becomes the case, licensing a third-party software remains the most cost- and time-efficient option. Bringing up a comprehensive platform in-house is dramatically more lengthy and resource-consuming.
You can find more in-depth info about the main SEO software customer segments, their workflow, and must-have features in the 'Customer Types Analysis' part of our research
Essentially, the increasing number of businesses willing to establish a strong online presence means the rising demand for efficient solutions. Fueled by this, the global SEO software market is expected to advance at a CAGR of 14.83% (Compound Annual Growth Rate), which translates to the incremental growth by $538.58 million over the Technavio report forecast period of 2018-2022.
Yet, when the researches mentioned above were conducted, nobody could predict the COVID-19 pandemic and its unprecedented consequences for societies and economies. Let's explore how recent events change the perspective of the SEO software market.
Demand on SEO software in the post-coronavirus environment
The impact of the pandemic across industries and industry segments varies. While consumer spending declined in certain areas, others, despite the turmoil, are experiencing a rise in average monthly expenditures, e.g., medical supplies, groceries, at-home fitness, and entertainment.
Ecommerce consumer monthly spending (COVID-19)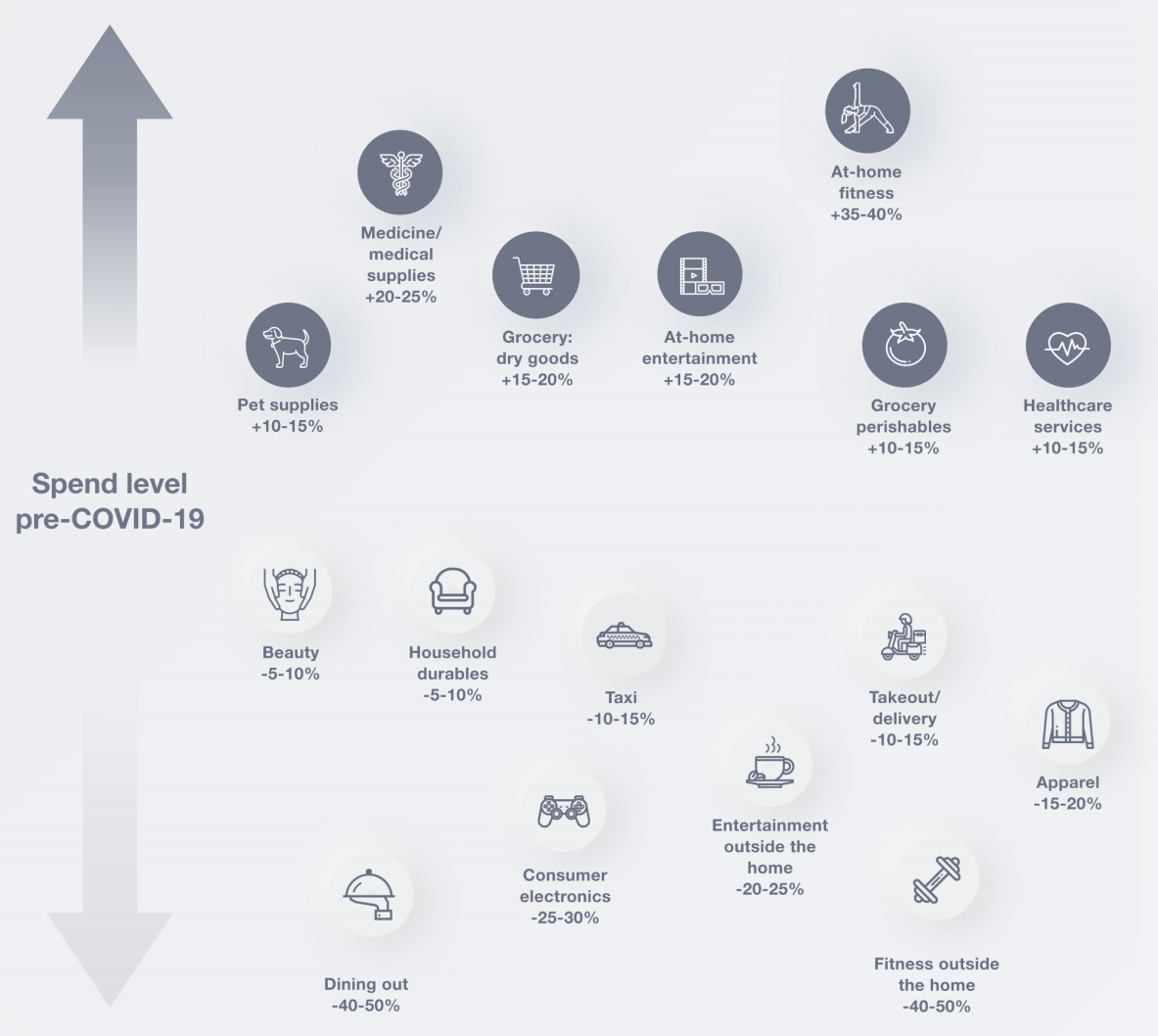 Source: COVID-19 in the US: Consumer Insights for Businesses
With the changing patterns in consumer behavior, the organic search performance of websites from various industry fields is changing accordingly. As a result, businesses are intensifying their SEO during the outbreak to adjust organic search strategies and keep the service afloat.
The crisis gave a new rise to global e-commerce. Many brick and mortar establishments switched to online sales and started investing more in strengthening their online presence. Even though facing a global recession, many companies cut their budgets, while others increase their ad spend and reallocate funds reserved for live events to digital marketing.
B2B Marketing Zone and Webbiquity LLC polled 456 B2B marketers in March 2020, and according to their survey, 39 percent of respondents plan to invest it mainly in content creation, SEM, and SEO.
How live event marketing dollars will be reallocated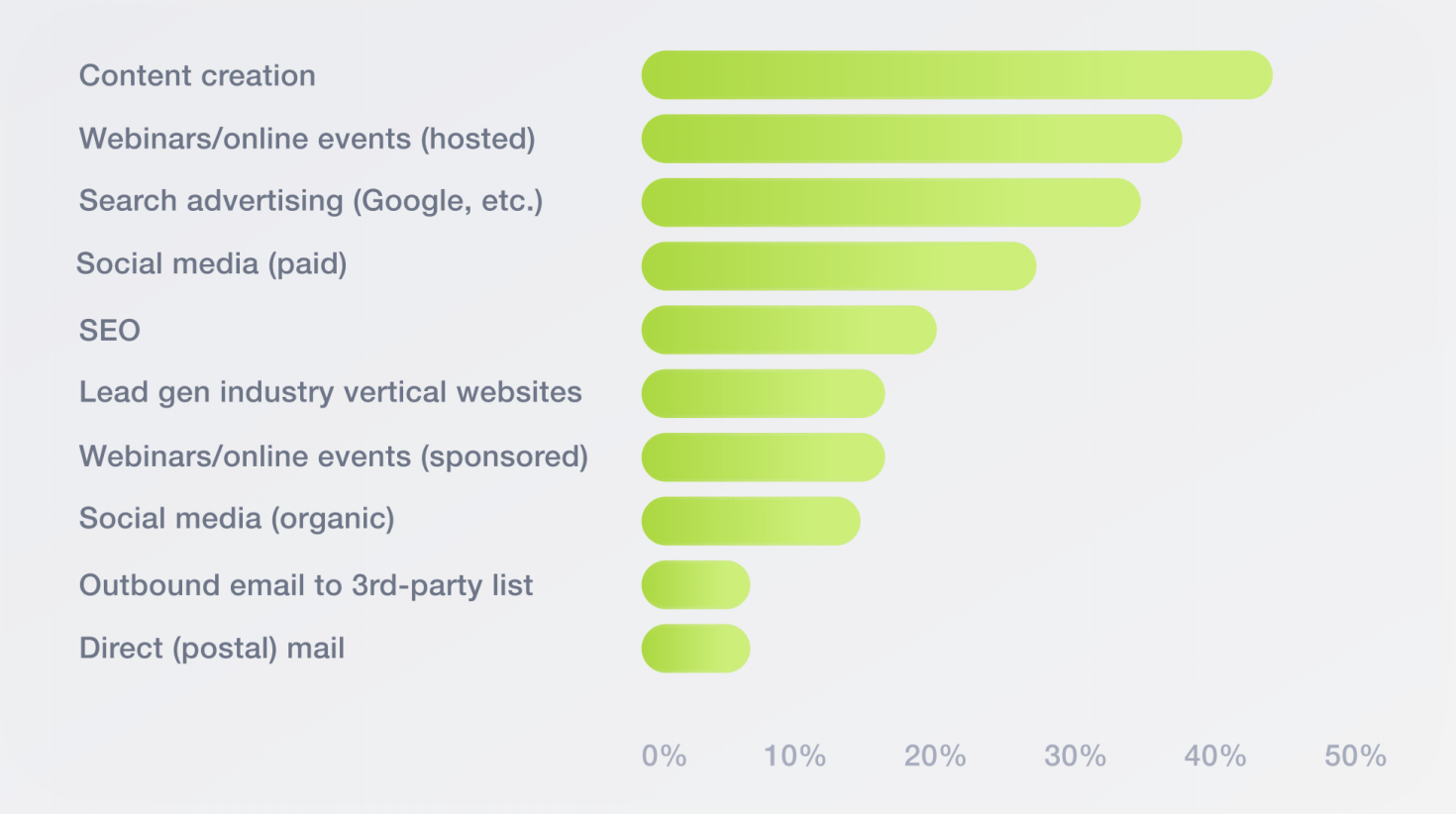 Conductor's survey states the marketing strategies will be most affected by the recession in terms of lowering the budgets (58%) and investing more in low-cost channels like SEO (34%). The survey reflects the opinions of 317 respondents from a wide range of industries that include B2B (24%), retail (12%), healthcare (11%), media (10%), consumer tech, finance, e-commerce, and others.
How would a global recession impact your marketing strategy?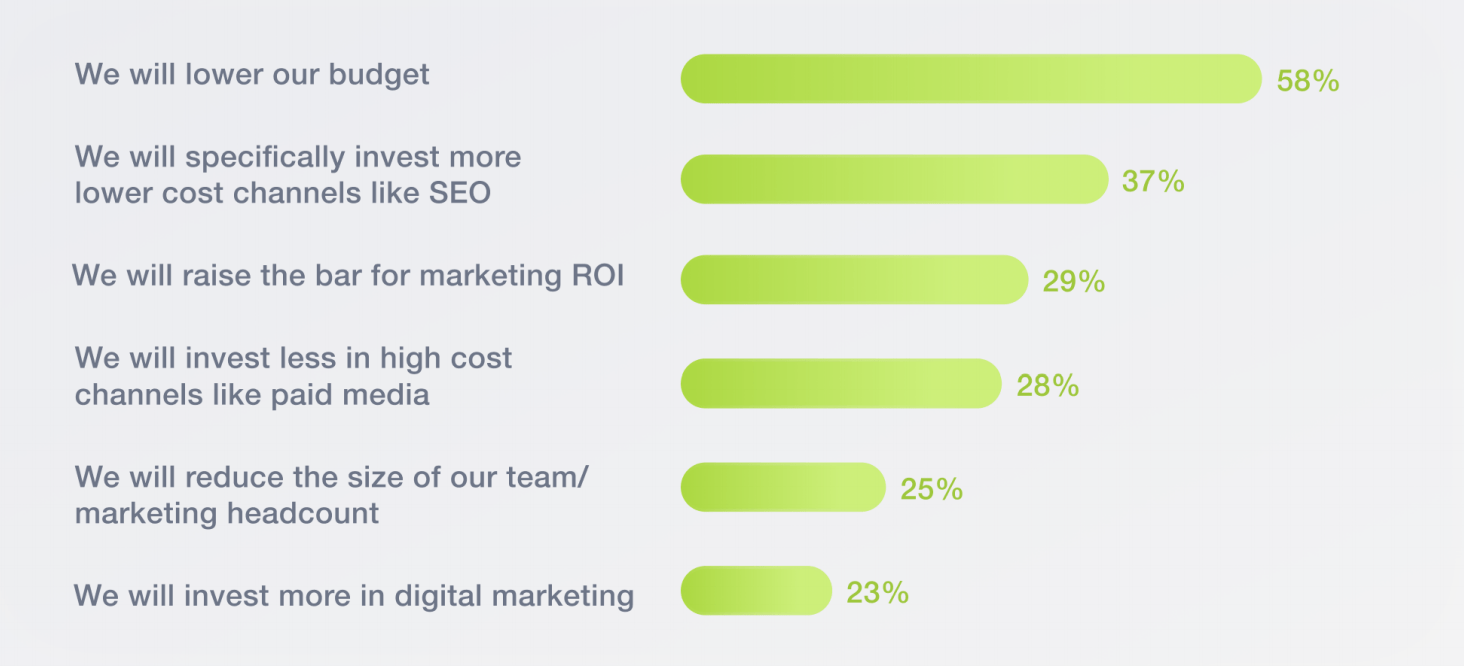 66% of these marketers also named organic search their top-performing channel of 2019, and they believe SEO will gain more importance during the economic decline either slightly (34%) or steeply (29%).
Summary
Since future marketing decisions lean towards SEO for low cost and durable benefits, software that helps automate the optimization process is set to stay in demand. Of course, the decreased marketing budgets don't make the current environment very opportune for SEO software vendors. However, looking ahead, this may be the right time to start developing a new solution and harvest the fruits when the economy recovers.
To learn more about the SEO software market characteristics, as well as current and emerging product development trends, download our FREE White Paper.