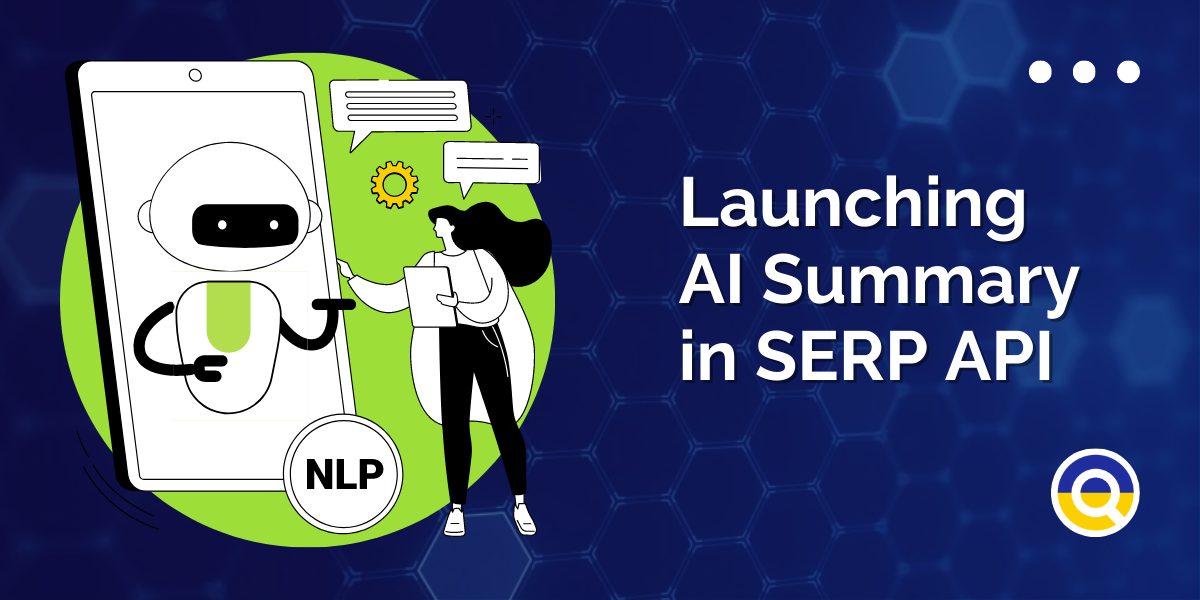 We are thrilled to announce the launch of a new exciting feature in our SERP API: the AI Summary endpoint!
This solution will help you gather insights from search engine results by providing a comprehensive summary of the SERP and content in ranked website pages, along with generating responses based on your specified prompt.
Whether you are conducting market research, monitoring competitors, or seeking quick answers to your queries, our AI-powered Summary endpoint will come in handy.
Key benefits of the AI Summary endpoint:
Accurate Summaries: Our advanced AI algorithms analyze the content found on SERPs and ranked pages and produce concise summaries with the most relevant and important information. Forget about manually scanning multiple pages and let our API provide you with the key insights you need.
Prompt-Based Responses: By specifying a prompt or question, you can instruct our API to generate responses that align with your requirements.
Customizable Output: The API allows you to choose whether to account for SERP features (answer_box, knowledge_graph, featured_snippet) in addition to organic results. It also provides an option to tailor your summary by deciding whether to fetch and consider the content of ranked pages. Lastly, you can specify whether to include source links when generating the summary.
Seamless Integration: Easily streamline your existing applications, platforms, or workflows with our AI Summary. It is compatible with all SERP API search engines. Simply specify the ID of the task which you want our AI to summarize. The new endpoint works in the Live mode, which means you can define all necessary parameters and receive a summary with only one POST request.
To get started with the AI Summary SERP API endpoint, visit our comprehensive documentation, which includes detailed instructions and code examples.
Our support team can also assist you every step of the way, ensuring a smooth integration process.
As always, we value your feedback and suggestions as they help us refine our services.