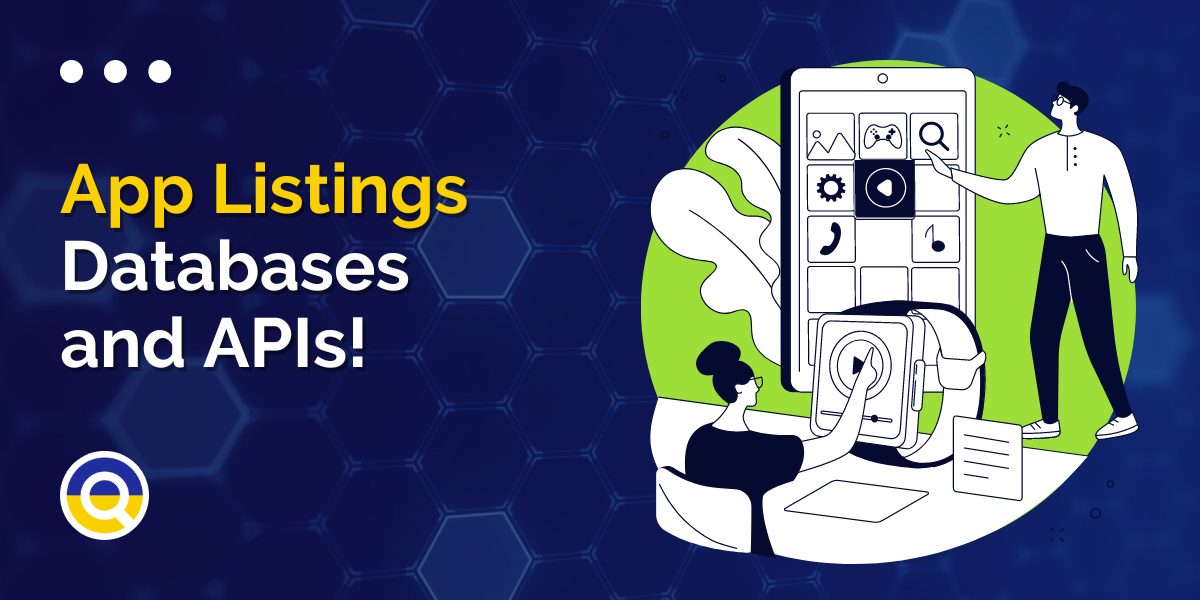 Introducing DataForSEO's latest offerings: App Listings Databases for App Store and Google Play Store, and App Listing endpoints within the App Data API suite!
These cutting-edge data solutions are designed to empower developers, marketers, and businesses with unparalleled insights into the world of mobile applications.
Alongside our existing App Store and Google Play SERPs Databases, our newly launched App Listings Databases house extensive details on applications listed in the US stores for the Apple and Android ecosystems respectively.
These databases allow you to access information on over a million apps from each platform, including details such as app IDs, icons, titles, descriptions, categories, ratings, reviews, release dates and notes, similar apps, and more.
With this powerful resource, you can identify category trends, and uncover key niche metrics for the US mobile applications market.
To complement our App Listings Databases, we are introducing the App Listings endpoints for Google Play and App Store in our robust App Data API. These new solutions enable developers to harness the power of data on millions of apps from the leading mobile application distribution services.
With the App Listings endpoints, you can effortlessly retrieve valuable information from our vast App Listings Databases into your own systems under budget.
To learn more about our expanded app data solutions, please visit our documentation for the product of your choice:
Don't hesitate to reach out to our support team if you have any questions!