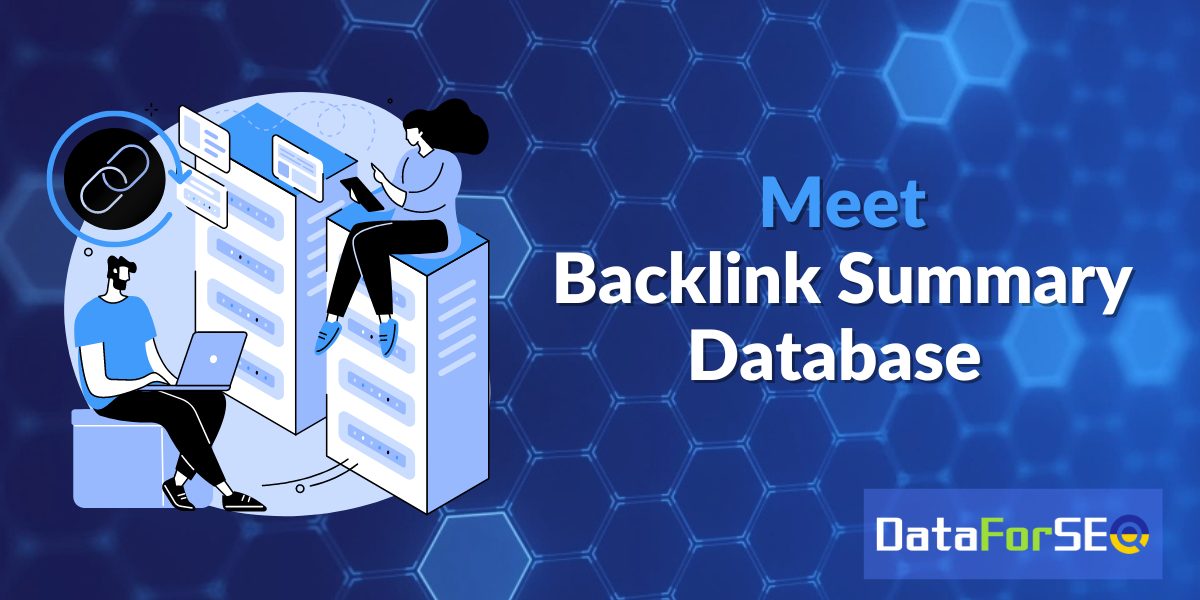 DataForSEO is glad to announce a new product – Backlink Summary Database.
Our Backlink Index has surpassed the market average volume, which allowed us to create a structured collection of the most valuable backlink data for over 240 million domains.
Each domain name in the database comes with its detailed backlink profile, including the number of inbound links, referring domains and referring pages, new & lost backlinks and referring domains, and more. You will also get DataForSEO proprietary metrics – Domain Rank and Spam Score.
Backlink Summary Database is available in both JSON and CSV formats.
The price of the database depends on the selected TLD (top-level domain). You can go through all available options on our pricing page.
Also, don't hesitate to check our docs and download database samples.