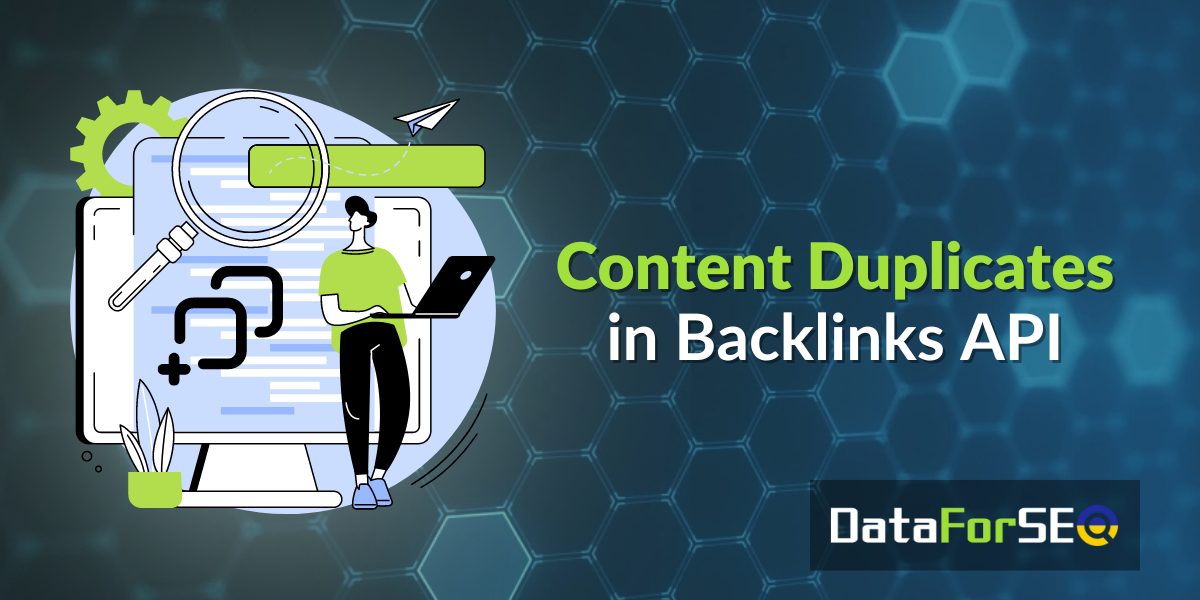 We are happy to introduce a new stunning feature in Backlinks API.
Our development team has designed a Content Duplicates endpoint, using which you can search for duplicate content all over the Internet.
This endpoint will provide you with a list of pages that contain duplicate content from the page specified in the POST request. You will obtain the URL of each page, its IP address, size in bytes, meta tag info, server info, and other relevant data.
For more information, see our recent Help Center article.
Feel free to check out our technical documentation below.