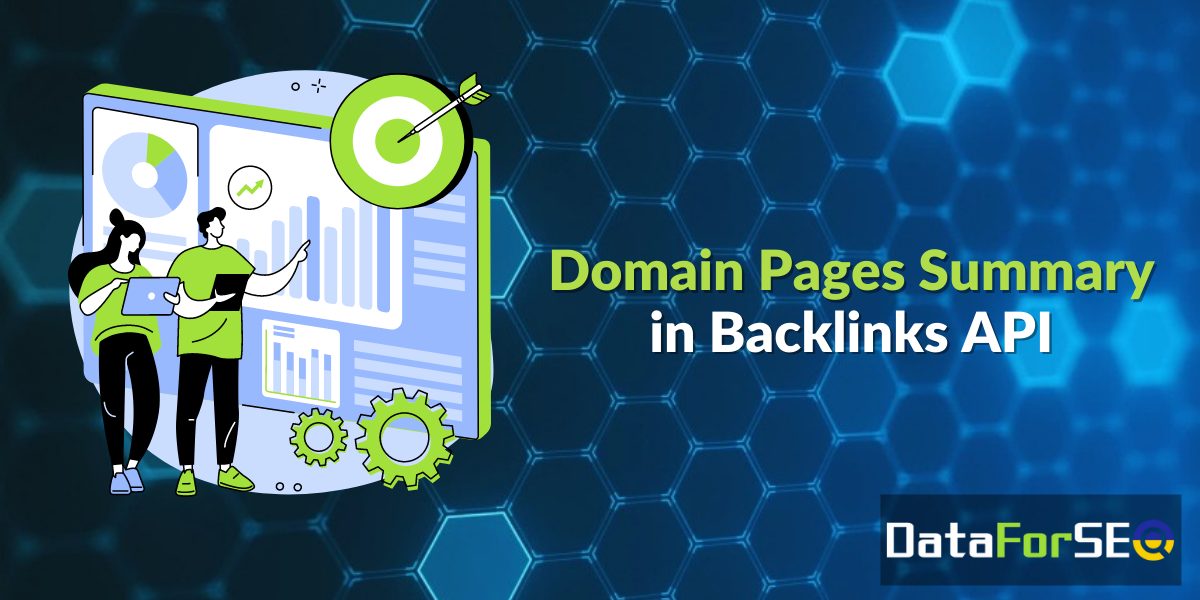 The DataForSEO team is glad to announce a new endpoint! We have enriched the Backlinks API with the Domain Pages Summary endpoint.
This endpoint will provide you with detailed summary data on all backlinks and related metrics for each page of the specified domain or subdomain. If you indicate a single page as a target, you will get comprehensive summary data on all backlinks for that page.
Check out our documentation for more details. 
Also, we have a detailed explanation of the Domain Pages Summary in our Help Center. Feel free to check it out.