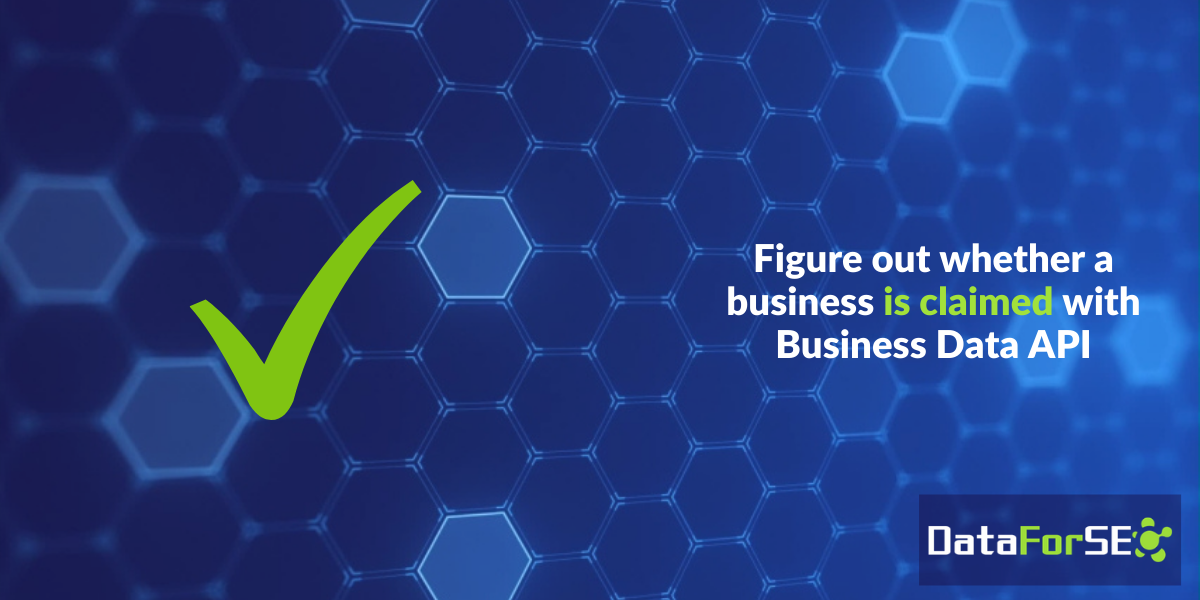 We are glad to announce an update in the Business Data API.
Our team has added an opportunity to understand whether a given business is claimed (verified) on Google. If a given entity is not claimed, Google shows the following label asking to claim it:
From now on, in the API response, you will find the following field:
"is_claimed": false
If a business isn't claimed and has the "claim this business" label, the value of this field equals false. If the business is verified by its owner, the value will be true.
Get the example in the documentation or contact our customer support if you have any questions.