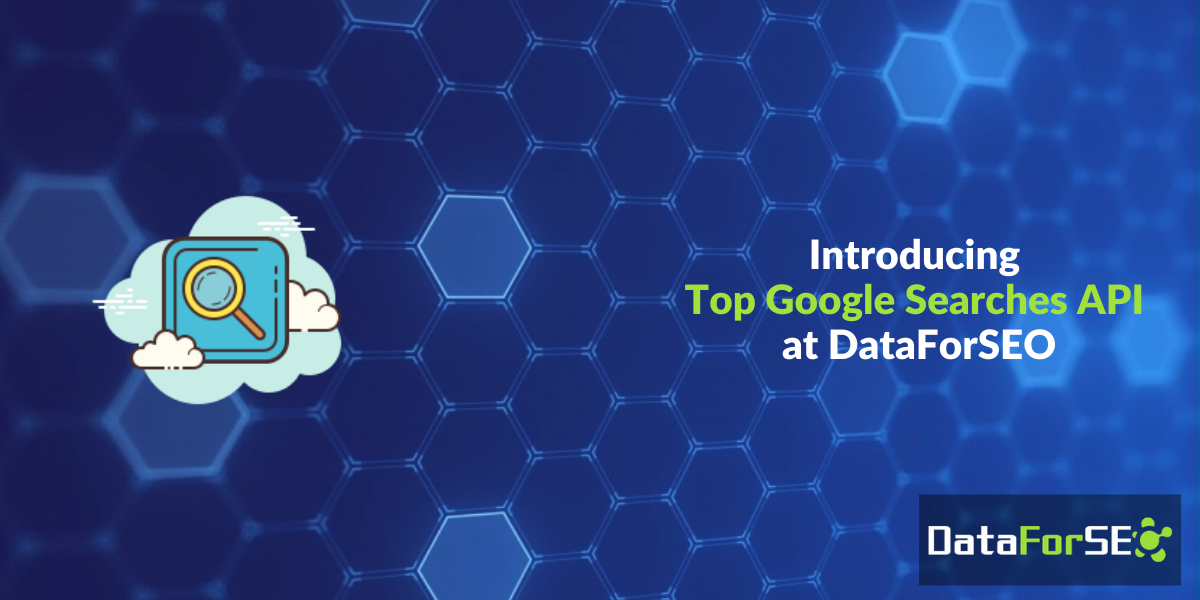 We are happy to introduce a brand new API endpoint in DataForSEO Labs – Top Google Searches.
This endpoint allows you to get top searched keywords on Google for a specific location and language. By default, the keywords are sorted by search volume, which means you can get the top search terms for any location you specify. You will also receive relevant keyword and SERP data for each search query.
On top of that, this solution enables you to pull any keywords from our database according to the parameters you specify. If you change the sorting rules and filters, you can pull any dataset of search queries from our Keyword Database.
Want to learn more?
Check the documentation by this link.