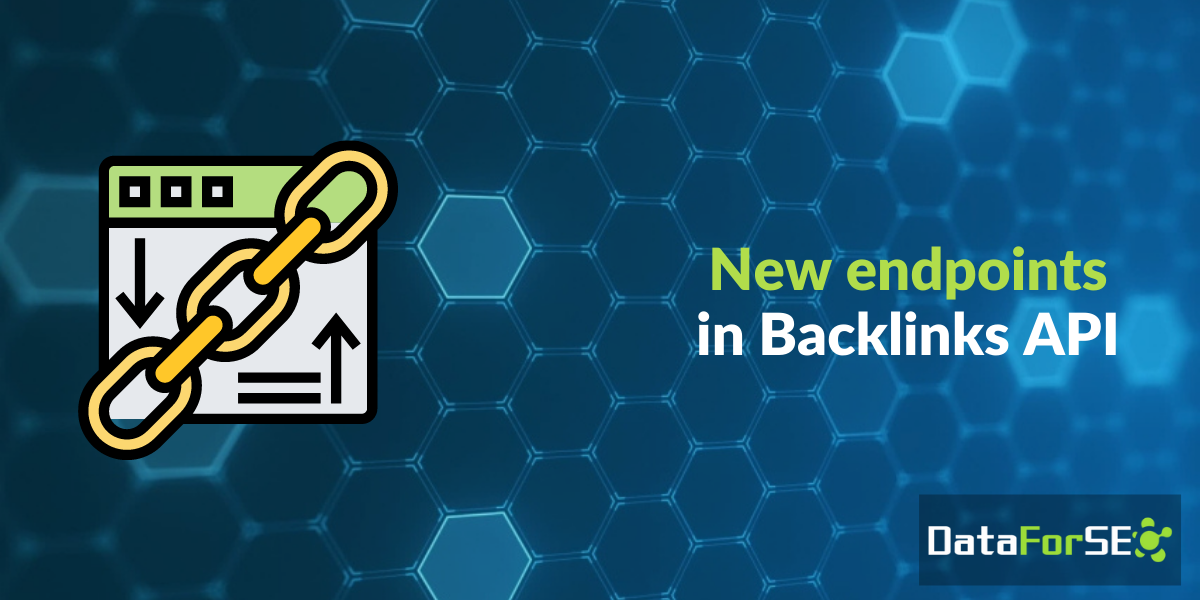 Backlink data holds lots of valuable insights for SEO. That's why we've enriched Backlinks API with new endpoints that allow you to obtain essential metrics at scale.
From now on, you can find the following endpoints:
Using these endpoints, you can set up to 1000 domains, subdomains, or webpages and get the necessary backlink data at scale – ranks, number of backlinks & referring domains, and even more.
Get familiar with these endpoints in our documentation.
See documentation