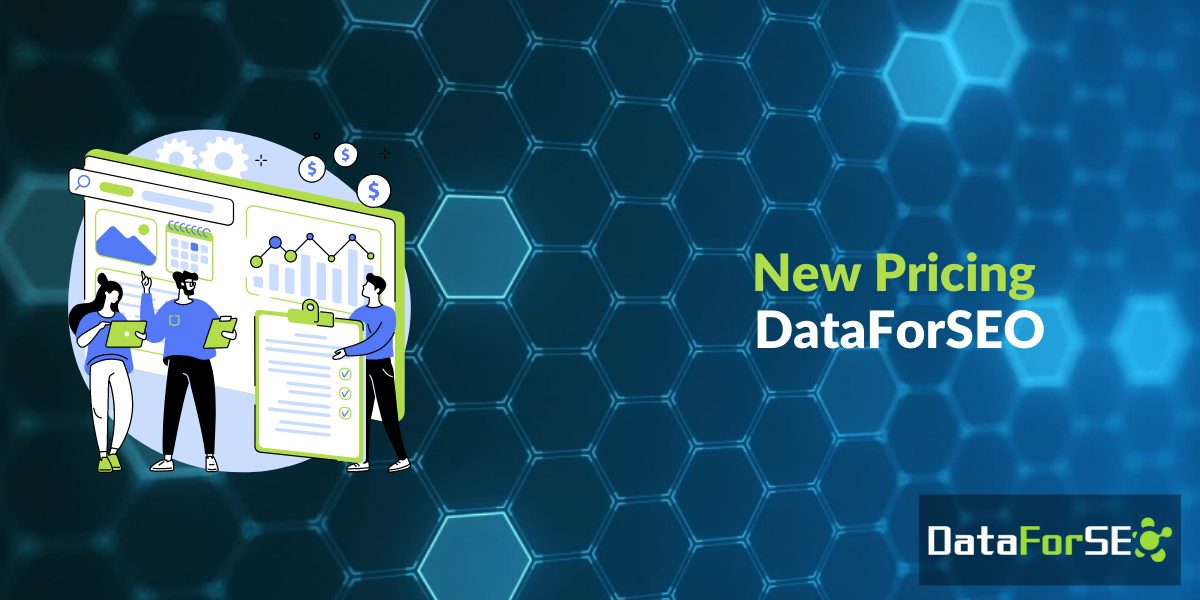 DataForSEO is intensively growing thanks to your support and inspiring feature request. As a result, the list of products and services that we provide is enlarging as well. While we don't even think to stop releasing new solutions for you, we understand that it might be tricky to quickly find everything you need on our pricing page. 
That is why we've taken every possible measure to ensure a new convenient enterprise-style pricing structure. Our redesign and usability improvements bring you a more intuitive and clear path towards finding all possible details on every product's cost.
Also, we're developing a cost calculator that will allow you to generate an estimate both for a specific API and for several products at once. It will be released soon, so stay tuned to our updates.
Lastly, don't hesitate to check our efforts and give us feedback on the upgraded pricing page.