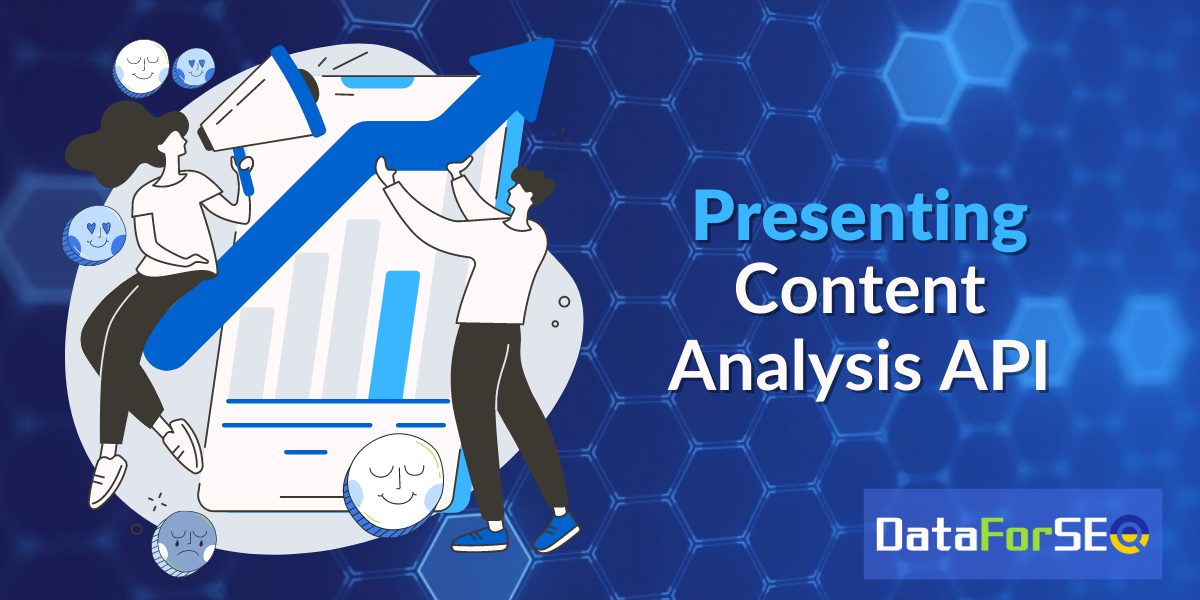 DataForSEO is always striving to offer more innovative approaches to data analysis. Our latest product – Content Analysis API – is designed to help you discover citations of the target keyword or brand from across the web, and analyze the sentiments around it.
Content Analysis API relies on DataForSEO's machine-learning algorithms trained on vast volumes of carefully selected data.
The API supports over 70 languages, scores positive, negative, and neutral polarity in any text, and detects the level of the following emotional reactions: anger, happiness, love, sadness, share (desire to share content), and fun.
Content Analysis API currently features the following set of endpoints:
 
Find out more about the role of sentiment analysis and brand monitoring in business performance, and review brand management features that can be built with Content Analysis API in our new blog post.
Also, don't hesitate to check the Content Analysis API documentation and try it in our API Explorer.