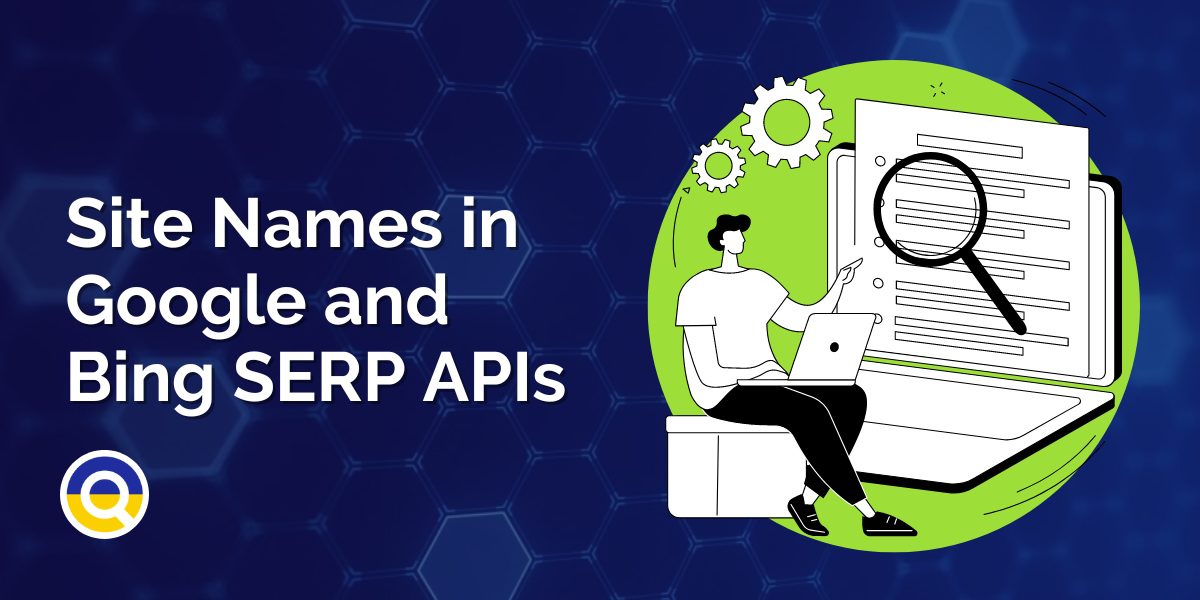 We're happy to share that Google and Bing SERP APIs now return website names displayed in SERP in addition to the URLs and other valuable data on organic listings.
Here are screenshots illustrating how site names appear on both Google and Bing.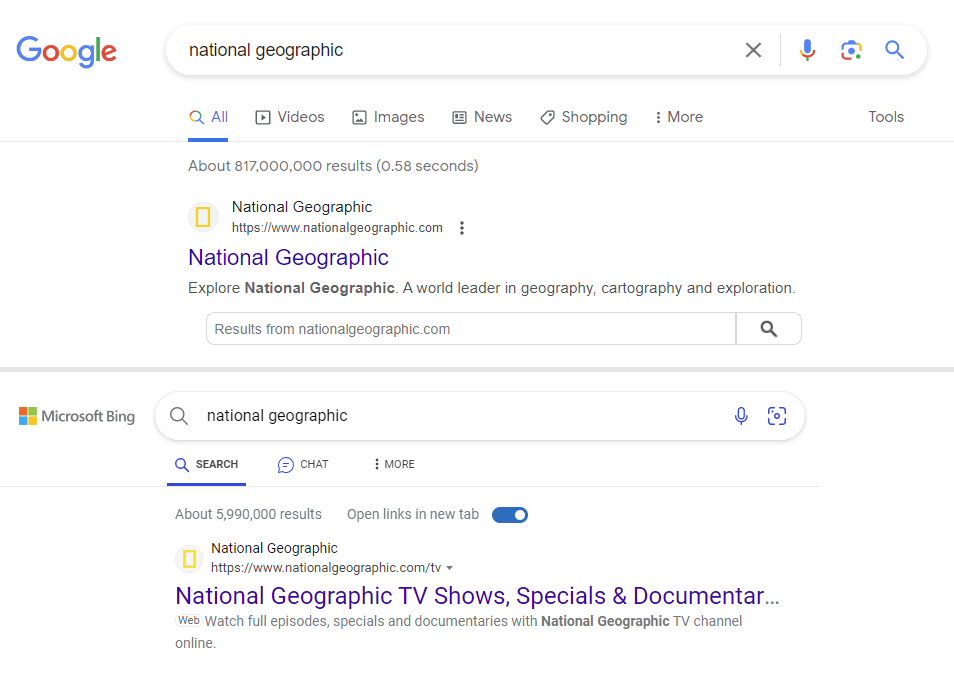 Google initially introduced this new design for search results adding site names and favicons for mobile last October, and rolled it out to desktop earlier this March.
Favicons and site names are coming to desktop! You can learn more about how to provide site names and define favicons in search results here:https://t.co/AGkfEeIbIs https://t.co/E7PxSacIIx https://t.co/WBHGf12Xkw

— Google Search Central (@googlesearchc) March 8, 2023
This update is one of Google's steps toward enhancing the design and user experience of their product.
Apparently following the same logic, Microsoft Bing added the site name and favicon feature to its results in April.
So there you have it. Now you can access site names via DataForSEO SERP APIs as well.
Google SERP API and Bing SERP API will provide this information in a new field: website_name.
Don't forget to check out our documentation to review the new structure for organic search elements.