Meet new features in App Data API for Google Play Store!
We've recently added tags and genres (categories) to the response of the Google Play App Info endpoint to provide you with more useful and accurate data.
These new features will surface all relevant app tags and categories from Google Play, which can give a significant advantage to your app search optimization strategy or software.
As Google puts it, both "categories and tags help users to search for and discover the most relevant apps in the Play Store."
Here's how categories and tags appear on app pages on Google Play. While they seem identical, the URLs or Google Play Store sections they open are not the same.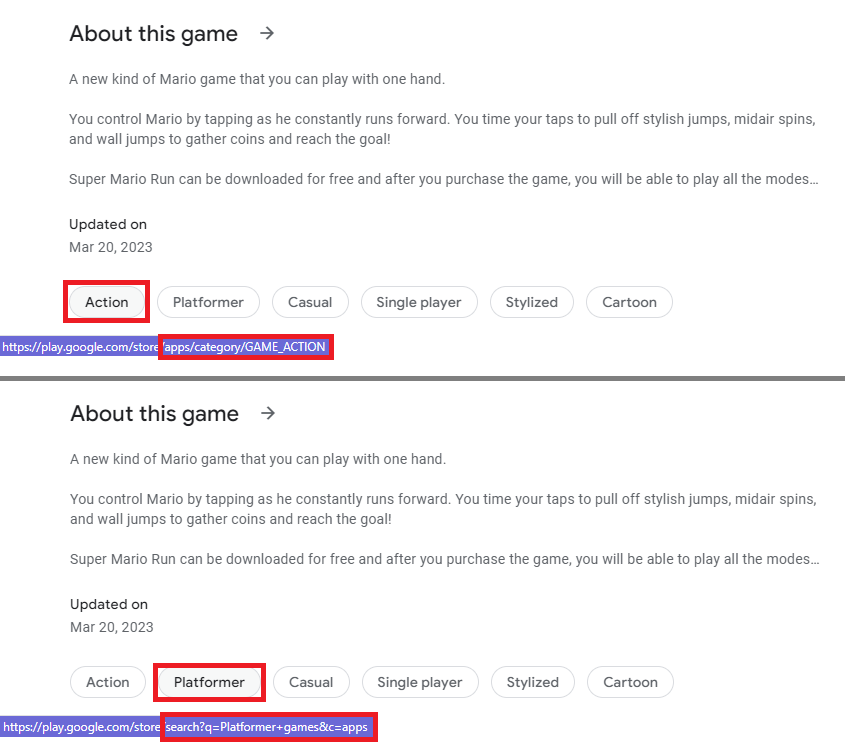 It's important to understand the distinction between tags and categories:
Google users categories to group apps and allow browsing by a certain category.
Tags are more specific and help Google to cluster apps across categories to serve users with better content.
Since March 2020, Google has also started displaying tags in search results alongside developer names, ratings, and other details. Consequently, tags can potentially influence app rankings and conversion rates.
Besides that, the Google Play Store algorithm likely uses tags to determine which apps to include in the "Similar Apps" section, offering additional opportunities for increased impressions, conversions, and downloads.
In summary, tags and categories are crucial for your ASO success.
With the latest enhancement in the Google Play App Info endpoint, you now have the possibility to examine the tags and categories used by your app competitors and make informed decisions about which ones to use for your own app.
Review Google's instructions on how to choose a category and tags for your app or game by following this link.
To learn more about finding your app competitors with DataForSEO API, visit this short article on our Help Center.
Lastly, don't forget to check the updated response documentation for the Google Play App Info endpoint.