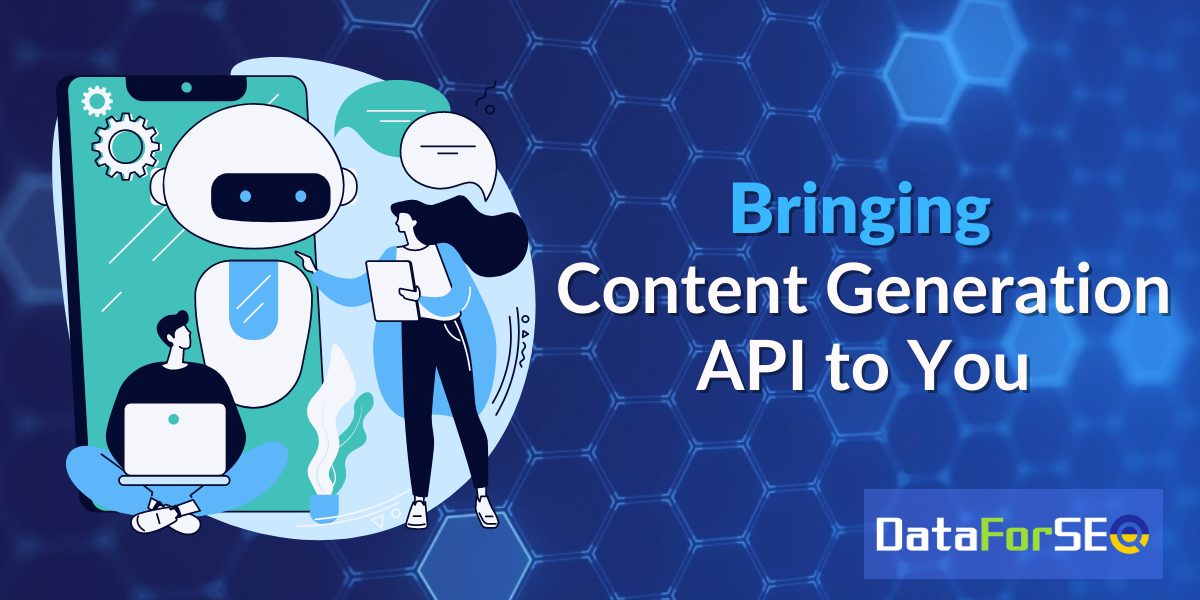 DataForSEO is excited to announce the launch of Content Generation API!
Our NLP-powered solution allows you to generate articles, social media posts, emails, and more in minutes. The API makes use of advanced machine learning algorithms to produce engaging, accurate, and plagiarism-free content, while still allowing you to customize it to your needs.
For now, Content Generation API features the following endpoints: Generate, Generate Meta Tags, Generate Text, Paraphrase, Check Grammar, and Text Summary.
Learn more about Content Generation API and review practical tips for building a custom content generation tool in our new blog post.
Also, don't hesitate to experience the power of machine learning yourself – check our docs and try Content Generation API today!