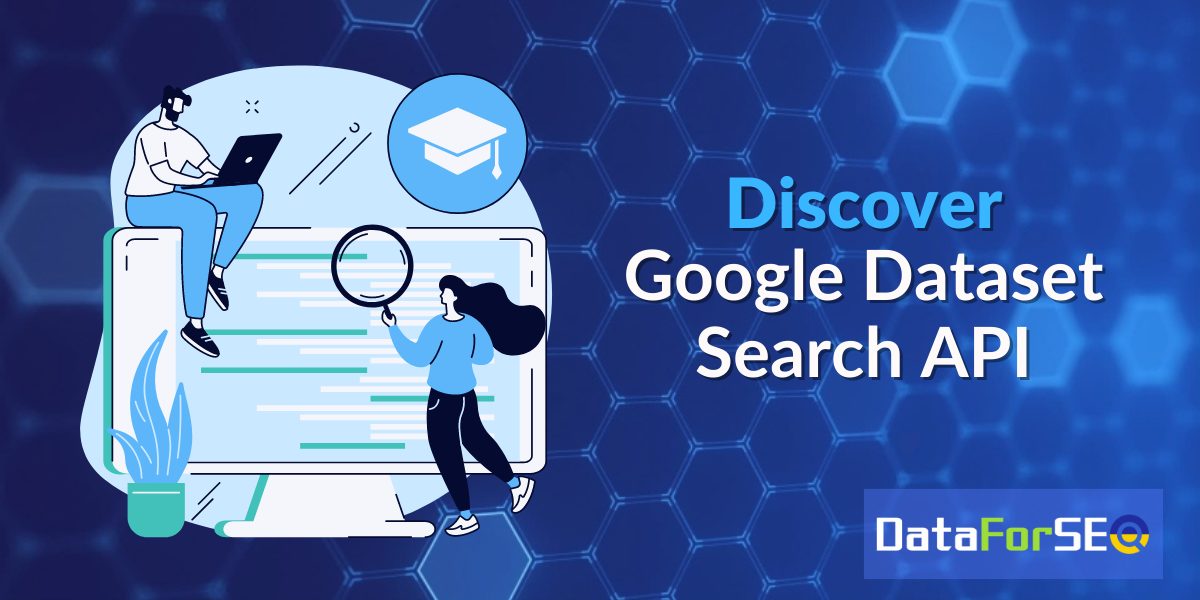 Today, we'd like to reveal a new product we've been working on for the last couple of months. It's a new search engine in the SERP API suite – Google Dataset API!
This is an easy and efficient technology for extracting vast volumes of data from Google Dataset Search. With this new API, you can improve your research, reduce the time and effort needed to manually scrape data, and access high-quality, up-to-date datasets.
Google Dataset Search API provides the top 20 results of the Google Dataset Search for the key term you specify. In addition to this, we offer Google Dataset Info API. Based on the dataset ID you indicate, it will help you collect information from the dataset page, including extended data on dataset content, authors, licenses, and description.
To learn more about using Google Dataset APIs for research purposes and Machine Learning projects, visit our blog.
To start exploring the possibilities of Google Dataset APIs, don't forget to create a free account with DataForSEO and carefully read our API documentation.