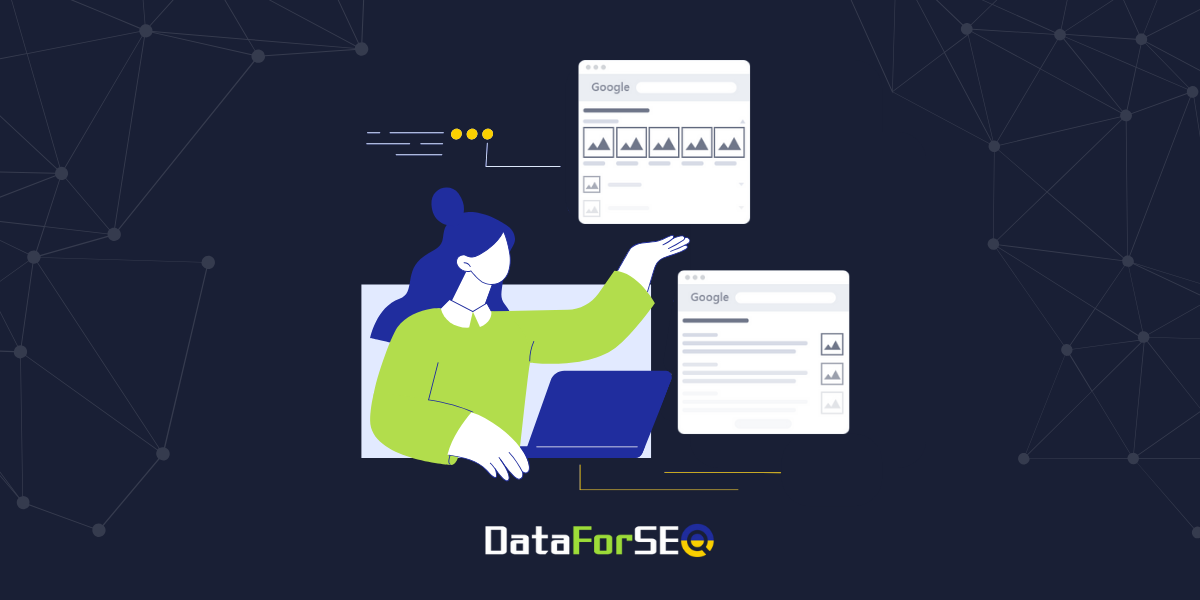 We are excited to announce an update to our Google SERP API that introduces support for two new SERP features: Refine Products and Explore Brands.
The addition of these new elements enhances the versatility and depth of data that you can access through our Google SERP API and opens up new possibilities for extracting valuable insights from search results.
Refine Products Feature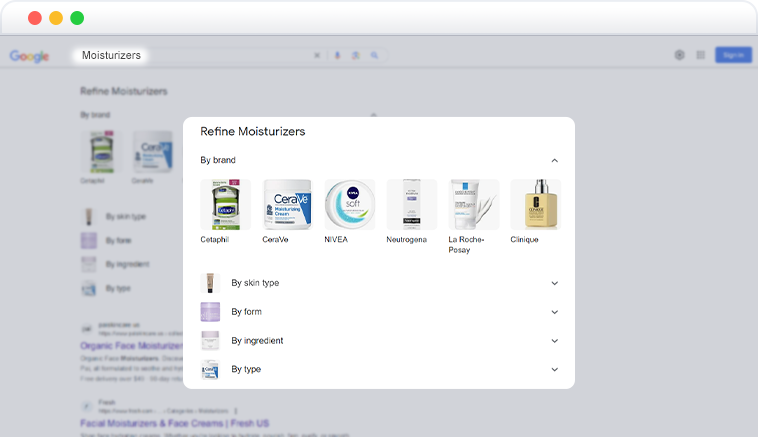 Refine Products is a Google SERP feature that appears as a block of search refinement options with image cards assisting users to identify their choice easier. Once a certain option is clicked, Google simply adds the featured term(s) to the original search query.
This feature can pop up both for broad, high volume searches and for less common terms related to commercial research.
In DataForSEO SERP API responses, you can find this element by "type" as "refine_products" – see it in docs.
Explore Brands Feature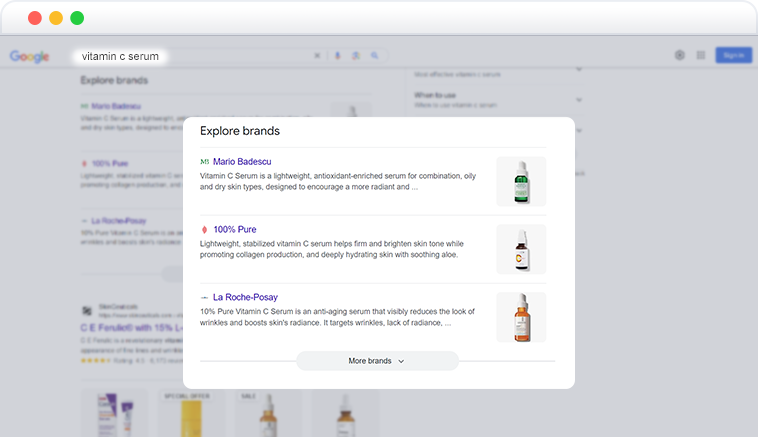 The Explore Brands Google SERP feature provides a list of popular brands from the web offering the product(s) used in the search query and may include relevant product images. Clicking a certain brand from the list takes you to the related product page on the brand's website. This feature usually appears for ecommerce keywords.
In DataForSEO SERP API responses, you can find this element by "type" as "explore_brands" – see it in docs.
For detailed information on the structure of these new elements, please refer to our updated Advanced Google SERP API documentation or see Refine Products and Explore Brands in our Visual Guide to SERP Features.
We hope you find these new rich results valuable for your projects and look forward to your feedback.