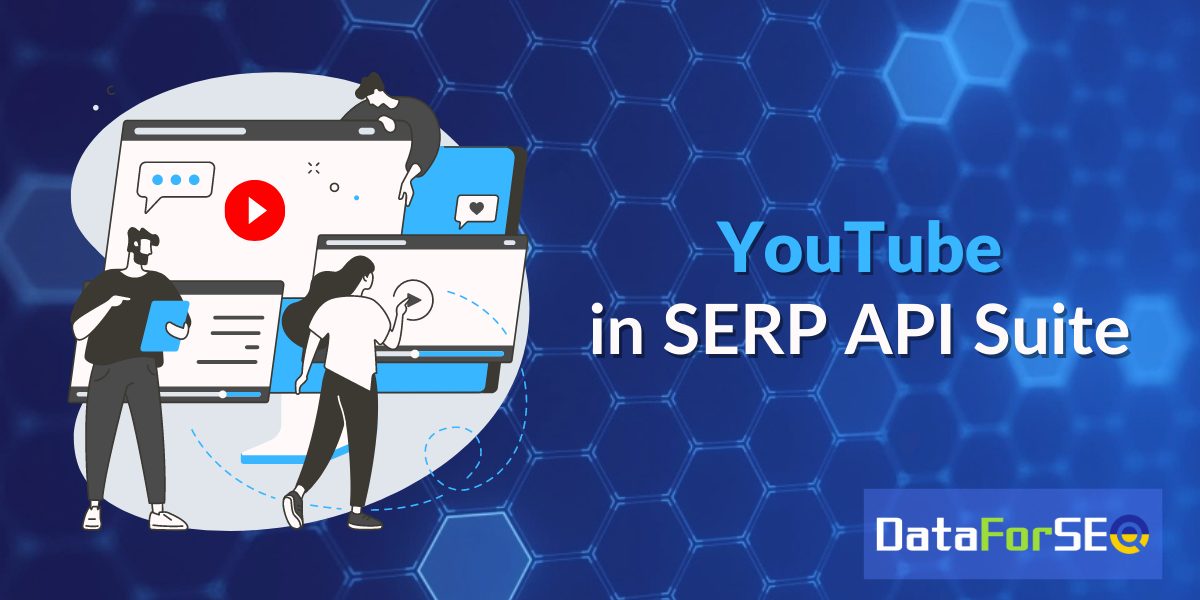 DataForSEO is glad to present a new product in our SERP API suite – YouTube API.
Most importantly, it will allow you to track your video ranking in search results in YouTube SERP for a specific keyword using the YouTube Organic API.
On top of that, with YouTube Video Info, you can also get detailed information about the channel where the video is published and key video and content metrics, such as the number of likes, views, and comments.
YouTube Video Subtitles API will help you collect subtitled text, its language, and the relevant timing of the subtitles in a specific video.
You can also obtain comments on any video, including the text of each comment, its author, publication date, and other metrics with the YouTube Video Comments API.
Note that the cost of using YouTube SERP API depends on the selected endpoint. For more details, see our pricing page, and please carefully read the notes.
Also, before you start harnessing the power of our YouTube SERP API, don't forget to check its documentation or try it in the DataForSEO API Explorer.