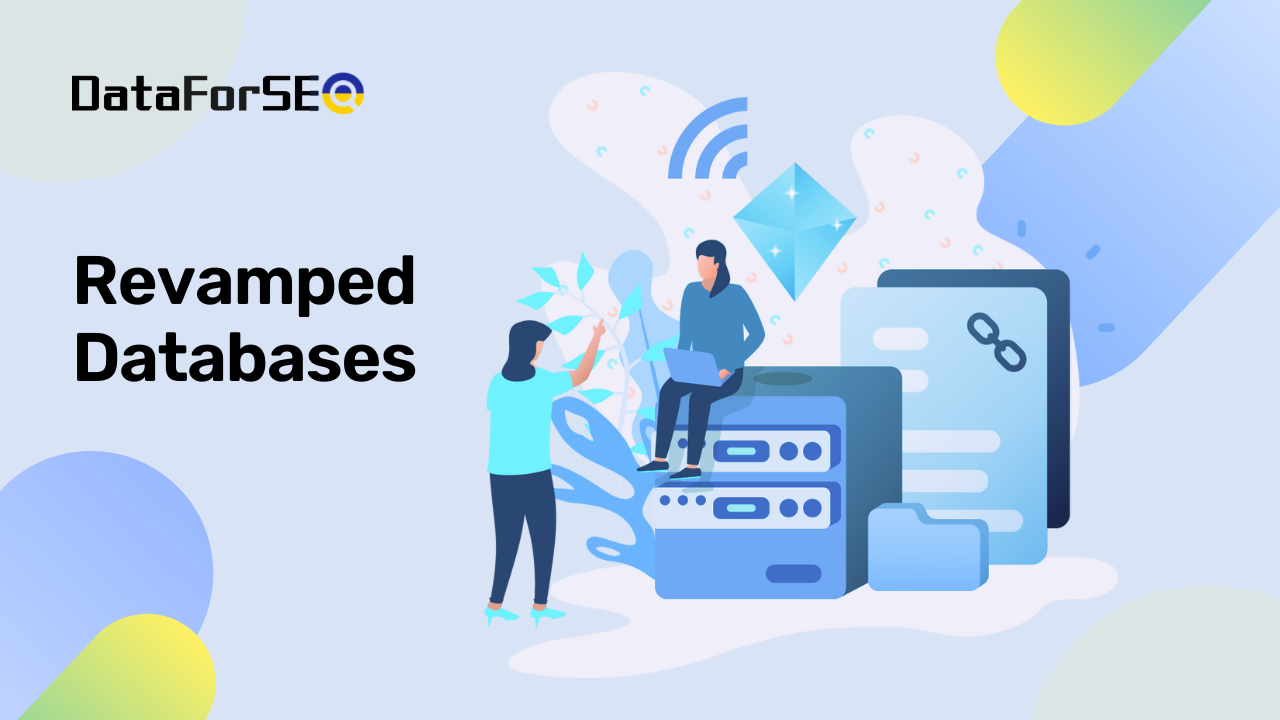 Revamped Databases: Google, Bing, Amazon, Google Play, App Store, Backlinks and Domains
DataForSEO has recently overhauled its database offering. Today we're happy to present new SERPs & Keywords Databases for Google, Google History, and Bing, along with a state-of-the-art Amazon Products Database, cutting-edge Google Play and App Store Databases, and robust Backlink Summary and Domains Databases.
All of these databases provide sweeping and accurate datasets that will help you glean insights faster and devise winning strategies with confidence. Relying on our databases, you can develop your own SEO tools, speed up workflows and build unique case-specific reports.
In this article, we will walk you through the practical values and use cases of each DataForSEO Database.
Contents
Unfolding Possibilities With DataForSEO Databases
Leveraging Google SERP & Keyword Databases for Custom Analysis
Diving Deeper with Historical Google SERP & Keyword Databases
Turning Bing SERP & Keyword Databases to Your Advantage
Driving Market Intelligence with Amazon Products Databases
Boosting Mobile Marketing with Google Play & App Store Databases
Harnessing the Power of Backlink Summary Databases
Accessing Traffic and Whois Data with Domains Database
Wrap-up
Unfolding Possibilities With DataForSEO Databases
The larger your SEO project gets, the more limitations you bump into when working with out-of-the-shelf solutions. The thing is, ready-made tools are built as a one-size-fits-all to capture larger audiences, but they aren't tailored to fit every use case.
In contrast, when you use a proprietary solution and know a bit of SQL, you're free to tweak the data to fit your needs. This is exactly what you can do with DataForSEO Databases. We have designed them to be easily adjustable to unlimited use cases. Using our datasets, you can efficiently combine various sources, aggregate the necessary metrics, and create flexible filtering.
Starting to work with our databases is rather straightforward. Once you place an order, DataForSEO can deliver the database straight to your storage (AWS S3, SFTP, Google Cloud, etc.). What's more, we offer up to 50% off for database updates.
Speaking of the updates, below we'll shortly summarize the timeframes needed to actualize different types of data.
Data from search engine results pages (SERPs), including product data from the Amazon marketplace and app search results, is updated gradually, taking between 60 and 90 days for a full update.
Keyword data is collected from several sources, including Google Ads, Bing Ads, and search engine results pages. We're continuously adding new keywords and updating keyword data gradually in the second part of each month (due to the update cycles of the data sources).
The Domains Database is updated gradually in the second part of each month.
To find answers to common questions about DataForSEO Databases, visit our Help Center.
The cost of a specific database depends on its size and selected location. You can review the full pricing for all DataForSEO Databases on our pricing page. If you'd like to discuss specific terms or order a custom database, feel free to contact us via chat or this form.
In the following parts, we'll explore different types of DataForSEO Databases in-depth, and will take a look at a few practical examples of each database usage.
Leveraging Google SERP & Keyword Databases for Custom Analysis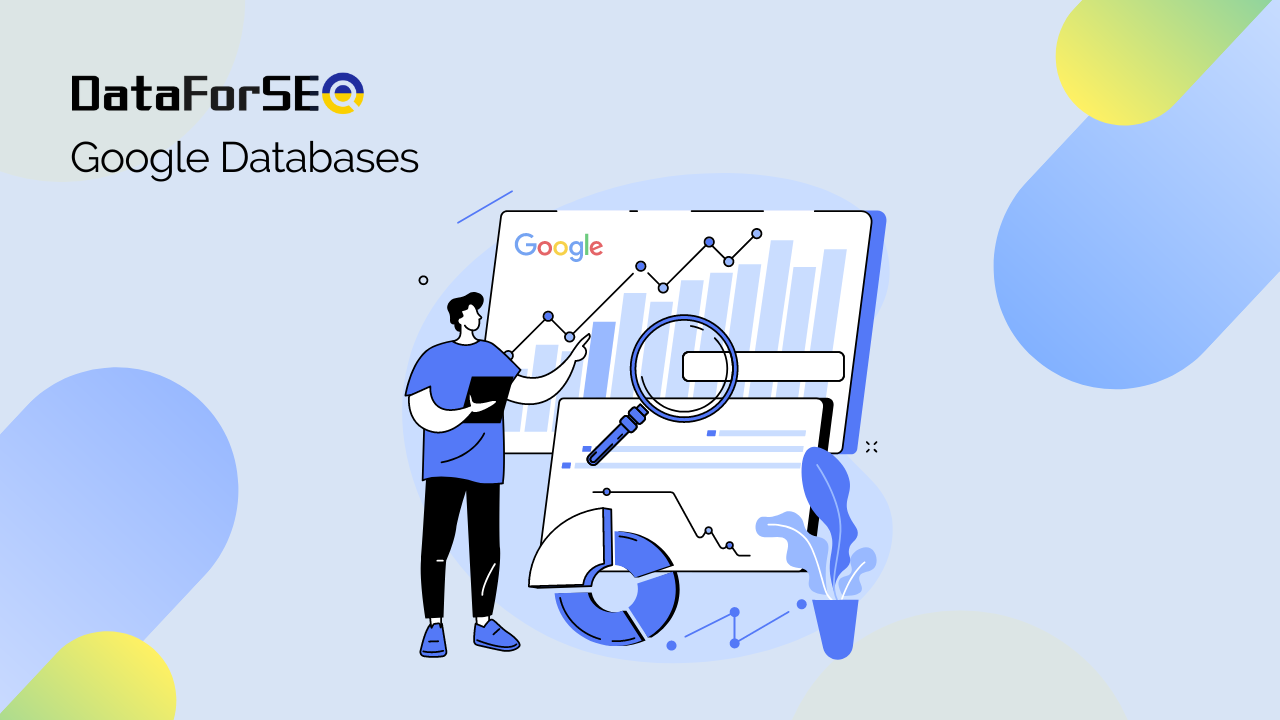 To begin with, we'd like to tell you more about the contents of DataForSEO Google Databases. They come in four variations:
• Regular Google SERP Database contains standard organic and paid search results and featured snippets. It also provides accurate keyword metrics for relevant search terms. Given that winning a featured snippet has become equivalent to ranking number one, you can rest assured important rankings won't be missed. Regular Google SERP Database is available in JSON and CSV.
• Advanced Google SERP Database contains all kinds of SERP elements, including organic and paid results, featured snippets, knowledge graphs, top stories, and more. It also provides keyword metrics for relevant terms. What's notable about this database – it highlights Page Rank and Domain Rank for organic results based on the DataForSEO Backlink Index. This database is offered in the JSON format only.
• Google Keyword Database encompasses over 5.5 billion search terms enriched with related Google Ads data: search volume trends, keyword difficulty, and more. We offer this type of database in both JSON and CSV.
• Full Google Database combines data from the Advanced Google SERP Database and Google Keyword Database. Accordingly, it contains millions of SERPs with most of Google's advanced SERP features, offers Page Rank and Domain Rank for organic results, and provides billions of search terms with related Google Ads data. You can order this database in JSON only.
As you can see, DataForSEO Databases based on Google data are designed with convenience in mind. If your project requires only basic data from search results, you can order a Regular database and you won't have to overpay for unnecessary SERP elements or backlink stats. Once you do need them for a deeper analysis, you can go for the Advanced database.
Similarly, if Google Ads data for a certain location is enough for your keyword research project, you can get just that with a Keyword Database. At the same, those who'd like to inspect both Google Ads and SERP data can order a single Full Google Database without having to purchase two separate databases and waste time and money combining them.
Now that you know how to pick the database that fits your research interests best, let's take a look at a few research tasks that Google Databases can help you solve.
Let's say, you run an SEO agency serving clients operating in the US. Accordingly, you have a number of big SEO projects. For each of them, you need to conduct keyword research and find new long-tail terms. Besides generating large lists of keyword ideas with important metrics, you'd like to stitch them together with SERP data to see if some target pages are already ranking for the keywords you discover.
By using DataForSEO's Full Google SERP database, you will obtain an extensive source of keyword ideas along with their SERP overviews. For example, you can quickly run the necessary function across the whole database, and pull out relevant search terms along with their metrics into a spreadsheet. In addition to that, for each keyword, you can swiftly add the SERP position for your target site and the URL featured in the result.
Importantly, you won't miss a single ranking, as the Full Google Database supports all SERP features. So, if your site ranks inside the People also ask section or the Recipes feature, you'll surely see it.
All in all, the major advantage of using a Google database is the possibility to run a quality large-scale keyword and SERP analysis for the necessary location. This wouldn't be achievable with standard tools and could be too costly with APIs.
Diving Deeper with Historical Google SERP & Keyword Databases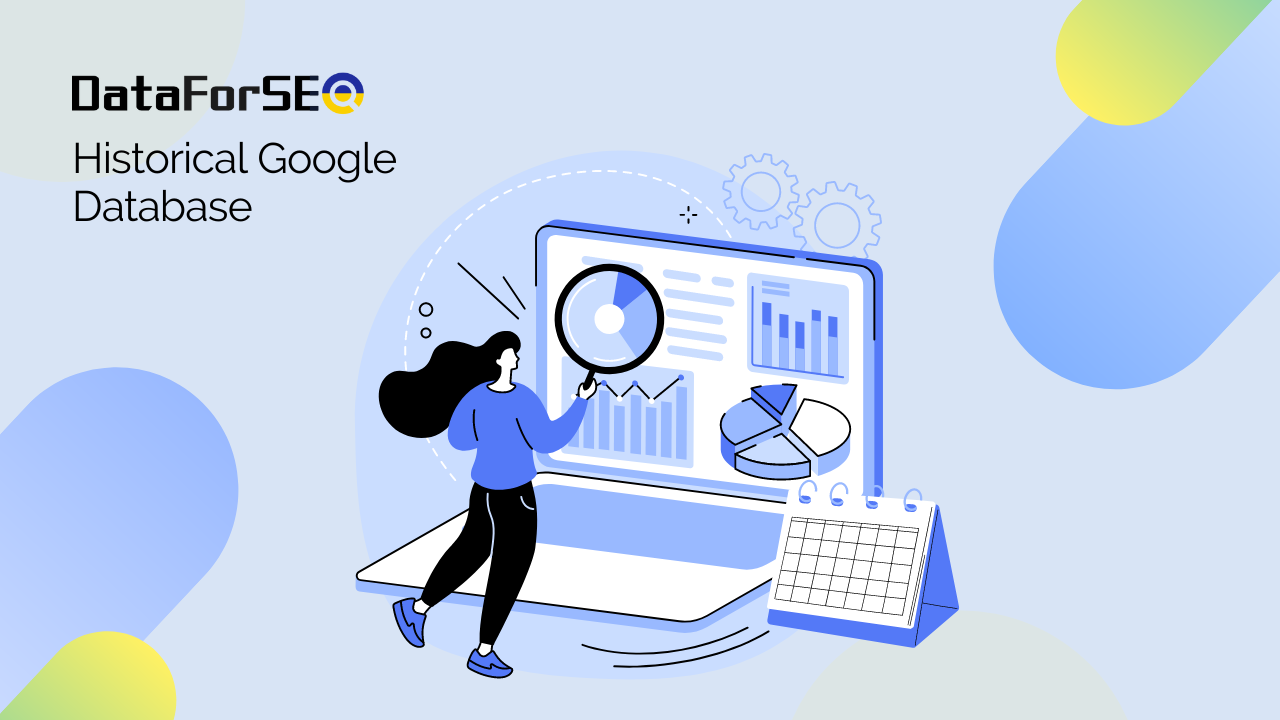 Besides recent Google data from search and Ads, DataForSEO also offers historical SERP data back to August 2021 and historical keyword data back to January 2019. Similar to fresh stats, past insights are also organized by the depth of anticipated research needs.
• Historical Google SERP Database contains millions of monthly Google SERP snapshots with data on all elements appearing for a term on each given date and time. Providing accurate keyword metrics, Page Rank and Domain Rank for organic results, this database will substantially increase your rank tracking, keyword research, and competitor research perspectives.
• Historical Google Keywords Database offers over 5 billion keywords enriched with historical keyword metrics since the beginning of 2019. You can get search volume distribution, keyword difficulty and more to conduct a highly granular keyword analysis.
• Full Historical Google Database is a combination of the Historical Google SERP and Historical Google Keyword Databases. It contains millions of monthly Google SERP snapshots with all extra SERP features and over 5 billion search terms with historical metrics. This database is a perfect fit for a profound analysis of keywords and rankings.
All historical Google databases are available in JSON only.
The vast datasets offered in Historical Google Databases will allow you to accomplish two crucial objectives:
1 Obtain keyword metrics that go beyond the past 12 months of data;
2 Investigate past rankings without leaving out SERP features, ads, and competitors.
In more specific terms, historical search volume data from Historical Google Keywords Database will help you identify rising keywords and topics, declining keywords, and seasonal terms. Having a longer perspective in review, you will be able to make smarter data-driven choices, which wouldn't be possible with Google Keyword Planner where stats only date back to the last 12 months. Read more about taking advantage of historical search volume.
As for Historical Google SERP and Full Historical Google databases, they will allow you to get detailed past rankings. This data will be especially useful if you didn't track rank before or couldn't export your historical data from an SEO tool you used.
Another use case where historical SERPs will come in handy is running a comparative analysis of your and competitors' past rankings. Given that both Historical Google SERP and Full Historical Google databases support all SERP features, your analysis will be highly accurate and you will be able to identify contender URLs that got into Google's rich results. Knowing this, you can look into adversary tactics further and leverage their experience in your strategy. To learn more about the research potential of historical SERP data, check out this article.
Turning Bing SERP & Keyword Databases to Your Advantage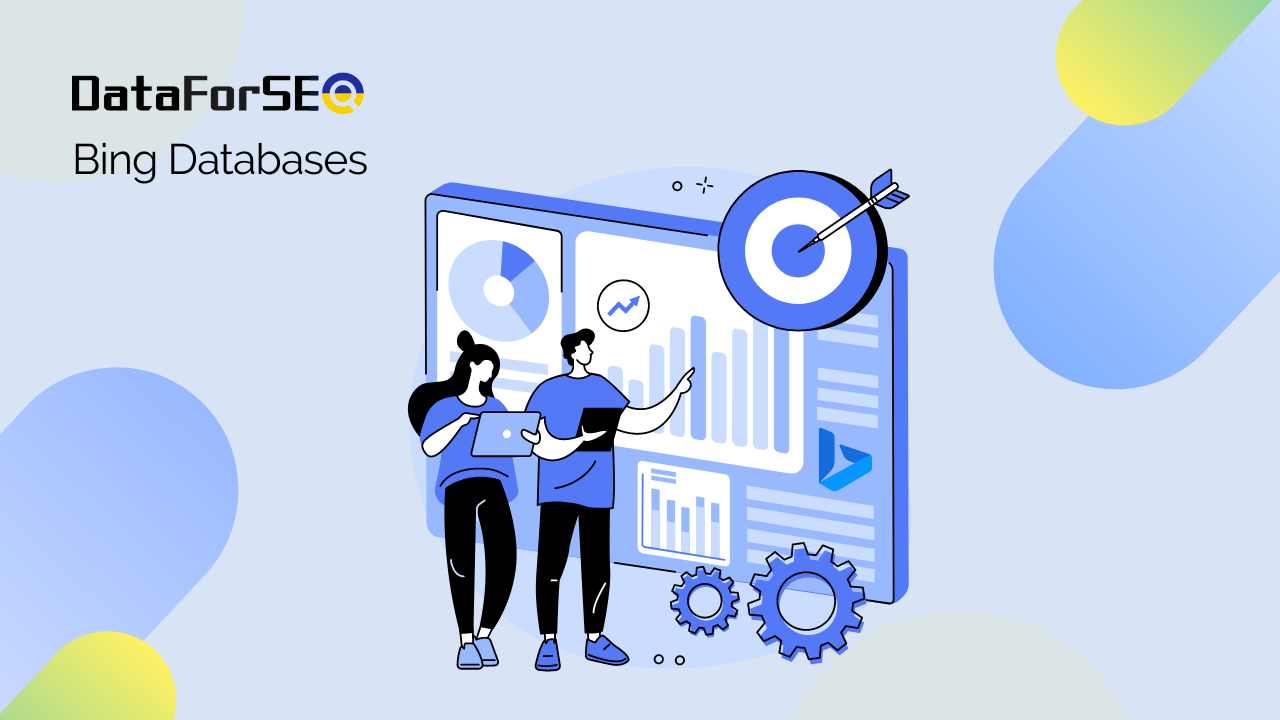 DataForSEO knows full well that a large part of our customers employs Bing in their SEO strategies. Given this and the fact that Bing is the top 2 search engine after Google, we couldn't overlook it when crafting our new database offering. To give you a better understanding of what you can get with DataForSEO Bing Databases, we've summarized the main details below.
• Advanced Bing SERP Database encompasses millions of Bing search result pages with extra SERP features, such as featured snippets, knowledge graphs, etc. It also offers Bing keyword metrics.
• Bing Keyword Database contains millions of search terms enriched with related data from Bing Ads: search volume history for the past 12 months, current search volume, and more.
• Full Bing Database is a combination of the Advanced Bing SERP Database and Bing Keyword Database. It contains both search result data with extra SERP elements and data for millions of search terms from Bing Ads.
All Bing databases are available in JSON only.
Now, let's dive into the practical values of DataForSEO Bing Databases.
Unlike the majority of Bing rank trackers and commercial datasets, DataForSEO offers a wide spectrum of Bing SERP features (see full list) in the Advanced and Full Bing databases. So, if your project requires high data accuracy when tracking Bing SERP positions for your target sites, then you should consider these database types. Besides rank tracking at scale, Advanced and Full Bing databases can also be used for ad verification, competitive intelligance, and content gap analysis.
In case you need a complete dataset that closely reflects Bing search results and provides accurate keyword metrics, Full Bing Database can offer you both in a single package that'd be easier to work with.
As for the Bing Keyword database, you can apply it to researching the most promising keywords across the whole country-level dataset. With Bing, you will also get more exact values compared to Google's stats. The thing is, search volume in Bing is precise to the nearest tens, while Google provides rounded values. What's more, since 2016 Google lumps together data for close search terms (e.g. "seo" and "search engine optimization"), which you can ungroup using insights from Bing where you can see data for each search term individually.
All in all, whatever your use case is, with DataForSEO Bing Databases you can rest assured that the data you employ is accurate. This will help you to gain a crucial point of difference by providing the depth of insights that the majority can't reach.
Driving Market Intelligence with Amazon Products Databases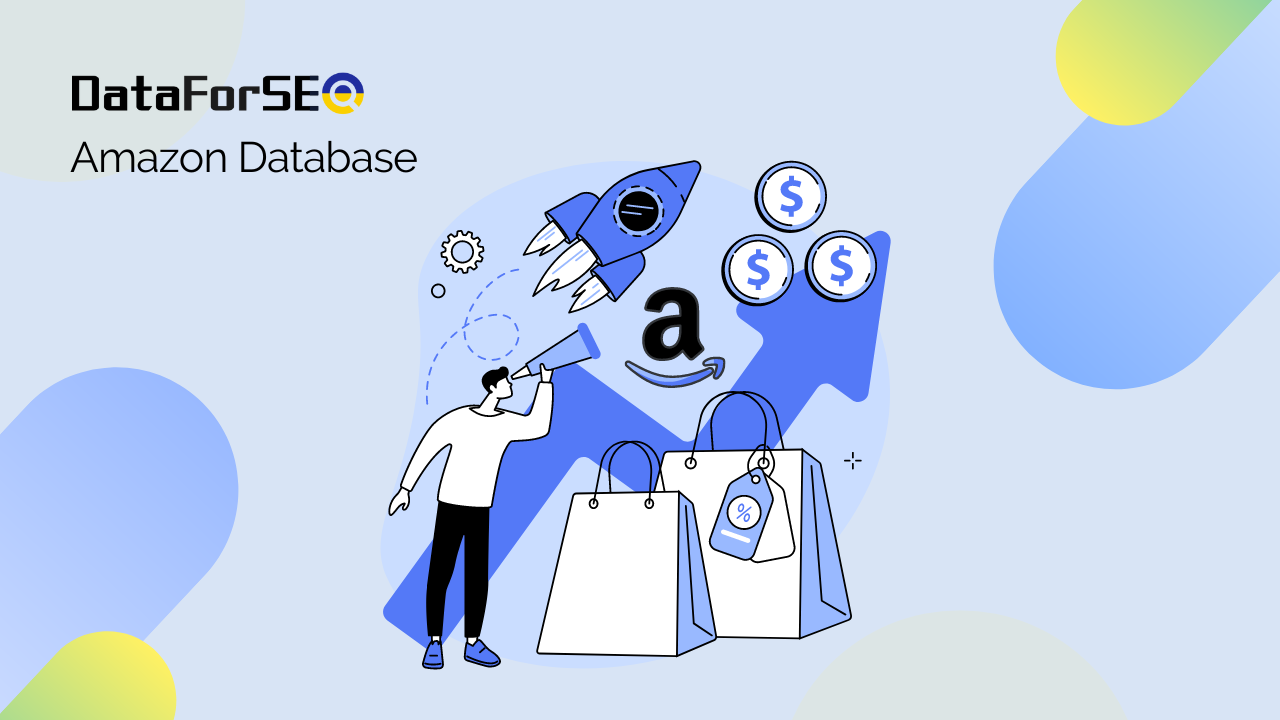 Amazon is the largest retail platform on the web, which catalogs over 350 million products. This also means that the marketplace provides vast amounts of data on offered items, including their characteristics and the positions they occupy in the Amazon search results.
Knowing how valuable Amazon product data is for e-commerce businesses, we've collected a database with millions of Amazon search results pages each containing the top 100 ranked products.
Amazon Products Database is currently available for the United States, the United Arab Emirates, Egypt and Saudi Arabia locations in only JSON.
Before jumping on to the use cases for Amazon data, we'd like to give you more details on what's inside the Amazon Products Databases.
It contains up-to-date data on keywords and product listings ranking for them, including product title, description, regular and upper-limit prices, and product page URL. Besides that, you'll get keyword search volumes, product ratings, search rank, and delivery information. What's more, you will obtain the following types of search results: editorial recommendations, organic and paid Amazon search results, top-rated results from Amazon brands, and related searches. You will also know if a certain result is marked with the "Amazon's Choice" label.
Now, let's talk about putting this data to use.
First of all, Amazon product datasets are indispensable for reverse engineering your rivals. For example, you can collect a list of keywords you already rank for or want to, and go through DataForSEO Amazon Products Database to find other sellers appearing as the top results for these terms.
Next, you can narrow down the scope of your contenders to those performing the best. To do so, you can filter out sellers who won the "Amazon's Choice" and those whose products got listed multiple times on the first page.
Once you've compiled the final list of your challengers, Amazon Products Database will help you to quickly examine product titles, descriptions, prices, images, and other details that will let you grasp the main contributors to your competitors' success. Once you've figured that out, you can start optimizing your product listings and pricing strategies to increase conversions.
However, the number of use cases for Amazon product data isn't limited to competitor analysis. It can be applied to monitoring product rankings, running price comparisons, and more.
See Amazon database documentation to check if it aligns with your research needs.
Boosting Mobile Marketing with Google Play & App Store Databases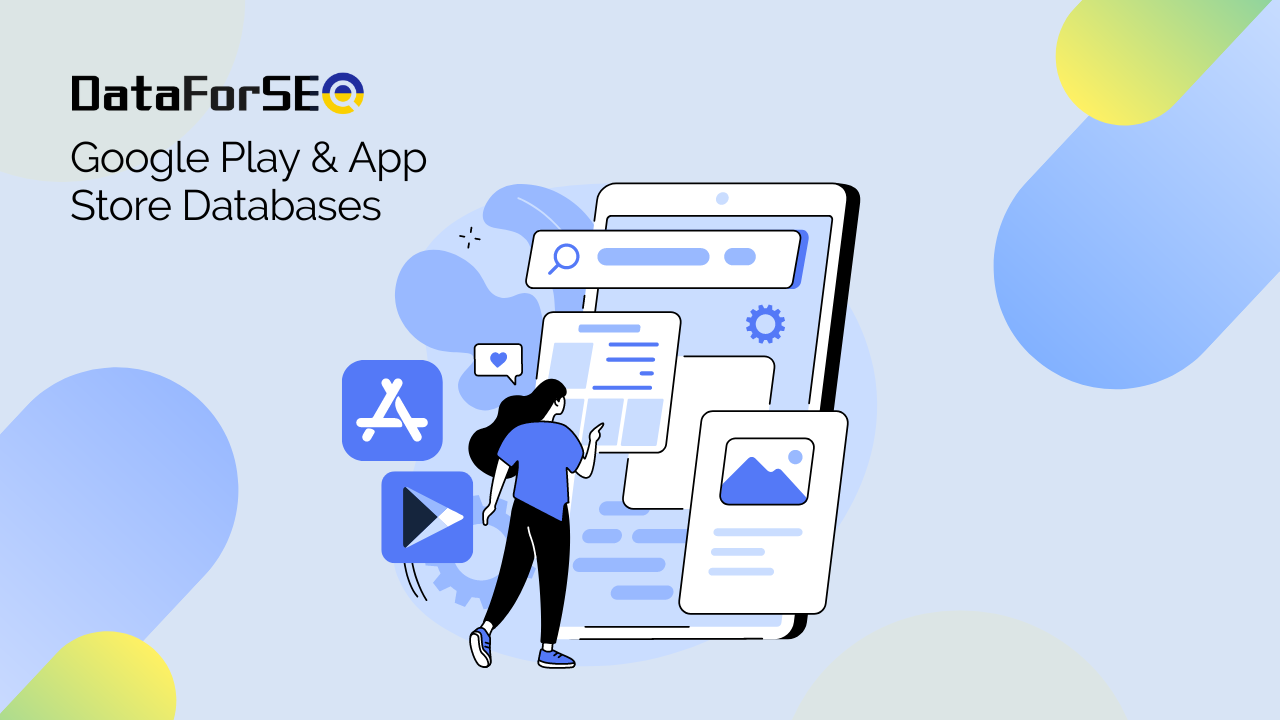 Apple and Google dominate the app store market share owning more than 95% across iOS and Android respectively. As of the first quarter of 2022, Google Play offers 3.3 million apps, while Apple App Store has around 2.11 million apps available.
Considering such an abundance of apps on both platforms, getting ahead in the app search is a requisite to boost downloads and revenue. This is where app store optimization (ASO) comes into play.
Basically, ASO is the process of improving an app's visibility in the app search. To be more specific, ASO includes the optimization of keywords used in the app's name and description, optimization of screenshots and images, appropriate usage of categories, and so on. The goal is to help an app business succeed, that is, to win a higher rank in search, to increase reach and installs.
Sure enough, to craft a successful ASO strategy, app professionals need data to ground their decisions upon.
DataForSEO can provide you with mobile marketing data from the top two app search platforms – Apple App Store and Google Play.
Both databases are currently available for the United States location in the JSON format only.
Google Play and App Store Listings Databases contain 4.3M and 2.1M results pages respectively.
Each database encompasses millions of app search result pages with related app data, including app ID, icon, reviews count, rating, price, and more. You will also get keyword search volume values from the relevant platform.
Having this data, you will be able to identify your rivals by looking at the top-ranking results for your target keywords. You can then go through competitors' app descriptions and other details to understand what ASO tricks might be helping them get ahead or what features they have that you don't. You can also use app ranking data to measure where your application currently stands in search and to assess the optimization results once you start implementing a certain strategy.
Besides employing data for research purposes, DataForSEO customers often use it to develop analytical software of their own as well. For example, with App Store and Google Play data, you can build an app rank tracking tool and a competitor research solution for the two most popular app search platforms in the market.
Importantly, with DataForSEO, you will get App Store and Google Play databases at a reasonable cost. Check out our pricing page to get more information.
Harnessing the Power of Backlink Summary Databases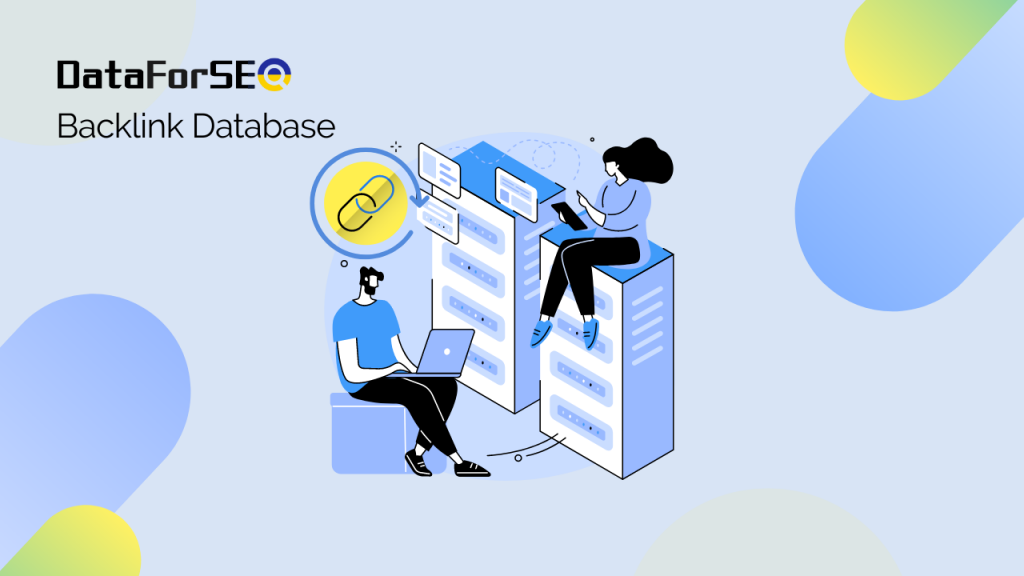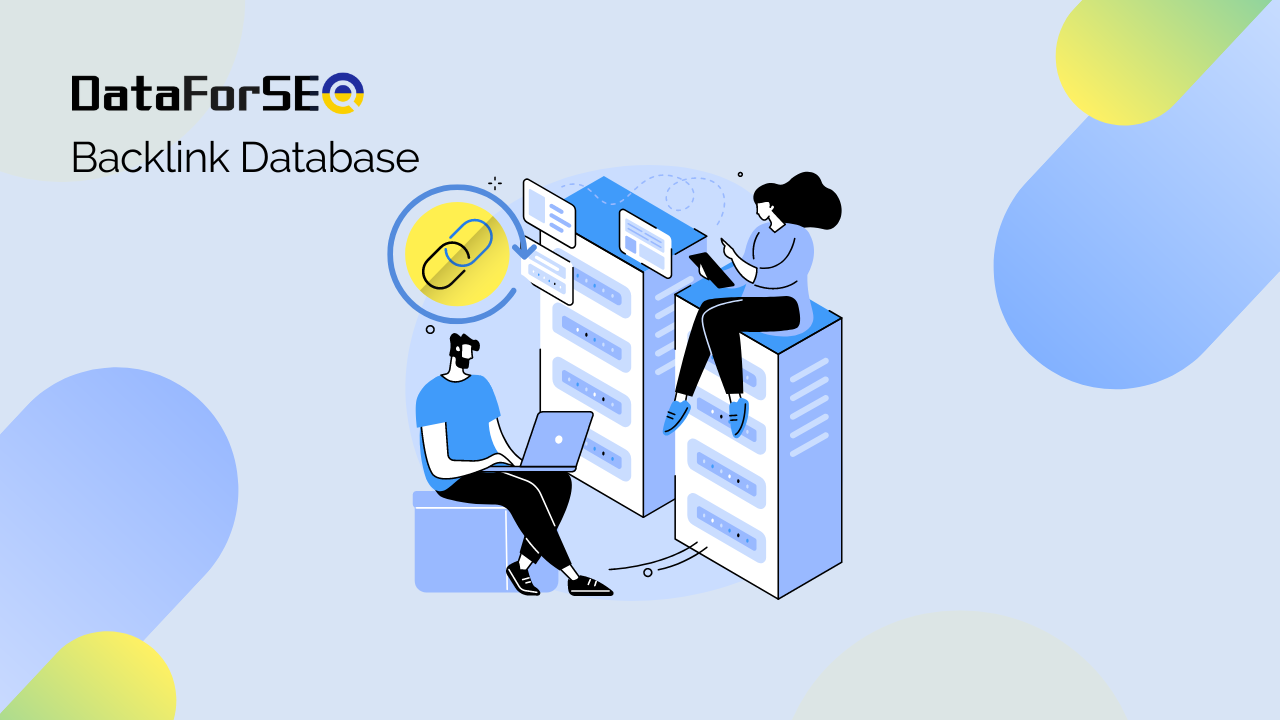 As the foundation of the original Google PageRank algorithm, backlinks still play an important part in websites' organic search performance. Accordingly, SEOs, marketers, and business owners need quality backlink datasets to conduct comprehensive analytics and understand what strategies make their websites more visible in search results.
As DataForSEO Backlink Index has surpassed the market average volume, we've decided to compile the most valuable data from it into a structured database. In this way, we're empowering SEO experts and software developers with the possibility to gain private access to fresh backlink stats for millions of domains.
Now, let's get more specific. DataForSEO Backlink Summary Databases contain over 240 million domains, over 130 million of which are .com domains. Each domain name is provided with its detailed backlink profile, including the number of inbound links, referring domains and referring pages, new & lost backlinks and referring domains, and more. You will also get DataForSEO proprietary backlink metrics – Domain Rank and Spam Score of the domain.
The databases are available in both JSON and CSV formats.
With stats from DataForSEO Backlink Summary Databases, you can gain the necessary flexibility and scalability in backlink dataset analytics. For example, you can plot the distribution of referring domain counts for a whole market niche, correlate it with Domain Rank values, and kick in some traffic estimation data. This can help you obtain hidden insights into competitor strategies when starting your work on a new link-building project.
What's also beneficial, DataForSEO offers the Backlink Summary Databases at a price that suits every project best depending on the project's size. You can always choose the necessary TLD (top-level domain) and acquire a database for your target market. See our pricing page to review all available options.
Accessing Traffic and Whois Data with Domains Database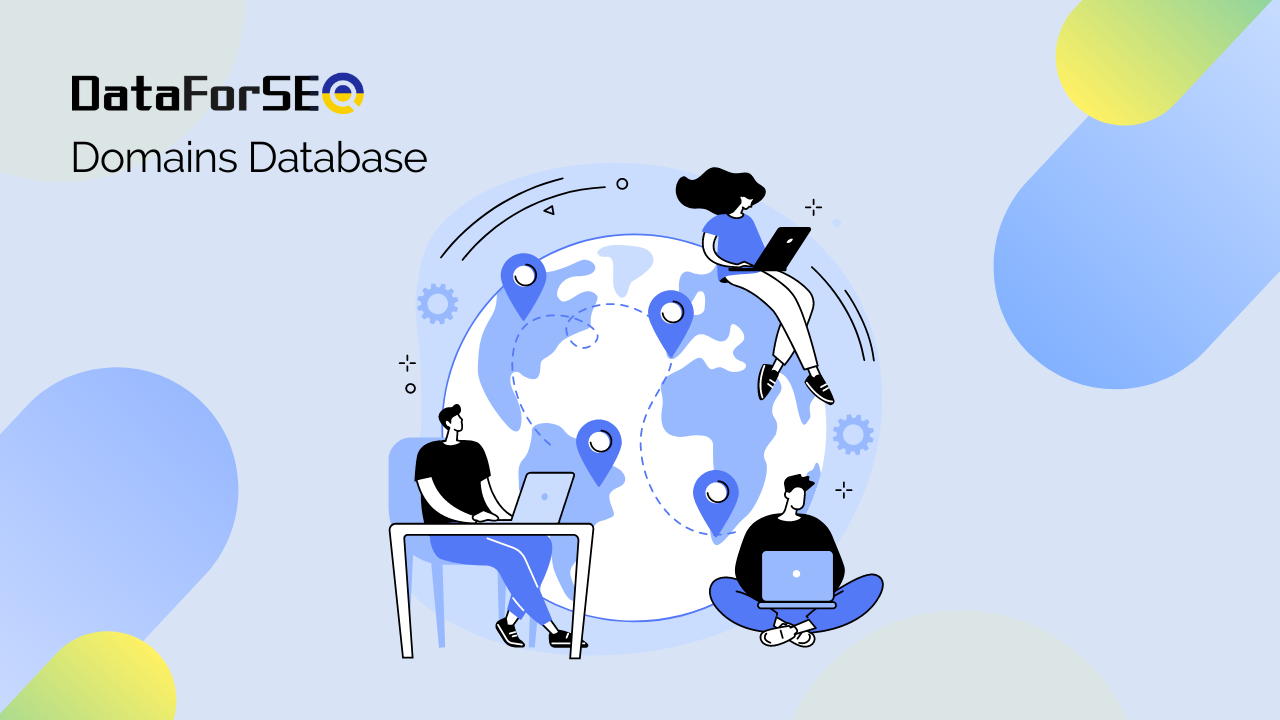 Expired domains are a popular product as they allow acquiring an old website along with its backlinks and visitors. However, there is no point in expired domains without much traffic. That's why thoroughly reviewing a domain you're going to acquire is crucial, and plenty of advanced domain search platforms and marketplaces can help a lot. One of the ways to power such platforms with data is by acquiring a database of domains with Whois information.
At DataForSEO, we offer a Domains Database in both JSON and CSV with over 60 million domains, including structured data on their timelines, updates, and statuses. Yet, that's not all.
As we've mentioned above, traffic is an essential point to consider when planning to buy an expired domain. That is why each domain in the database is enriched with a range of useful search visibility metrics from Google that will make it easier for you or your users to estimate a domain's traffic potential.
You'll get not only the number of SERPs where the domain is found, but also the distribution of the domain's ranking positions from 1 to 100, both in organic and paid search results, along with an estimated cost of driving organic and paid traffic to the domain. Estimated traffic is represented by two metrics that are counted based on CTR and search volume in the first case, and based on CTR and impressions in the second case.
Data offered in the Domains Database is especially helpful when it comes to the development of domain search tools. In this case, a private database is easier to work with. Given that you'll need to combine Whois records with other data, such as search visibility and backlinks, requesting the necessary stats from your local storage can help you decrease the response time of your application.
Josh Adams who is the founder of the Skyrocket domain search tool, and who's also one of our customers, explains his choice of incorporating the DataForSEO Domains Database as follows:
"Skyrocket is a live solution that serves many customers, the results must be super fast, and the data for each domain includes many additional parameters such as domain strength according to various SEO tools, number of backlinks, or even searches based on domain owners' names. That's why our solution required a proprietary database that can be enriched locally for more advanced queries and faster response time."
You can discover more details on the Skyrocket's story with DataForSEO by this link. To find out more about building a domain search tool, check out our earlier API-based article on this topic.
Wrap-up
DataForSEO team has spent years collecting and processing vast SEO datasets. Now, as the result of this work, we've been able to produce a number of quality up-to-date databases:
• Google SERPs & Keywords
• Historical Google SERPs & Keywords
• Bing SERPs & Keywords
• Amazon Products
• Google Play SERP
• Apple App Store SERP
• Domains Database
Whatever your use case is, with DataForSEO Databases, you can rest assured that you will get everything you need neatly structured in JSON or CSV and timely delivered to your storage. If that isn't enough, we also offer up to 50% off for database updates.
Check out our documentation to learn more about each database and download samples.
SEE DOCS