Making a payment, changing payment or invoice details, and requesting refunds
How to make a payment to DataForSEO?
Log in to your account and hit the 'Add Funds' button. You will then be redirected to our payment gateway, where you can specify the amount you'd like to pay, and choose a payment method.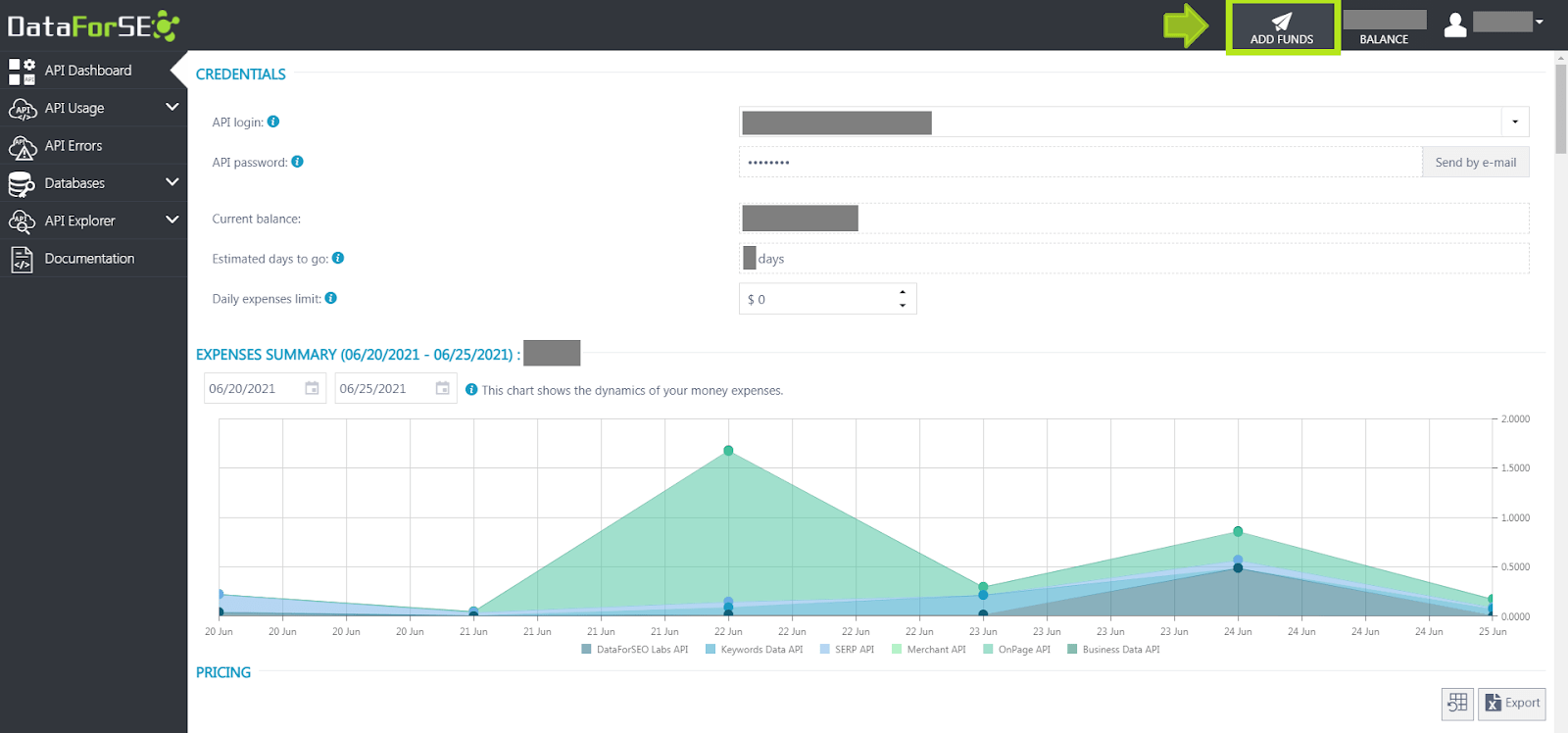 Will funds on my account expire at the end of the month?
DataForSEO does not require regular payments on a monthly basis. The funds on your account never expire. We offer a pay-as-you-go service, which means you can add a minimum of $50 to your account and use them for several months or whatever period of time until you use your funds up.
What payment methods do you accept? Will I get an invoice?
We use FastSpring as our payment gateway. Currently, we accept PayPal and Amazon Pay, as well as Credit/Debit cards for purchases less than $5000. For $5000+ we can accept Wire Transfer or ACH. Please contact our 24/7 support team if you want to pay in Bitcoin or use an alternate payment method, such as WebMoney, Alipay, Giropay, PO, etc. And, of course, we provide an invoice for every transaction.
There is also an opportunity to set an auto-recharge option by specifying the minimal threshold of funds remaining on the account balance.
How can I change payment details/credit card details/update information on my invoice?
If you need to change your payment or credit card details or make any changes to the information that appears on your invoice, please contact our support team via chat or using a contact form, and they will swiftly assist you with the process.
How can I request a tax refund/VAT refund?
VAT can be refunded within 30 days of a charge when a valid VAT ID is provided and the order is paid with a credit/debit card or PayPal. Please contact us at info@dataforseo.com or reach out to our support via chat to request a tax refund.